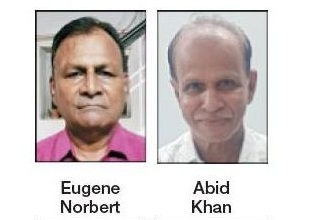 Principal Corespondent :
THE Nagpur District Football Association (NDFA) has announced various committees for a two-year term. During an executive committee meeting presided over by President Haresh Vora, former secretary Eugene Norbert has been appointed as the Chief Executive Officer (CEO) of the association. Similarly, Abid Nausher Khan has been named as the Joint Secretary while Stanley Gregory, Bernard D'Souza and Hemant Sahani were appointed as the Assistant Secretaries. Discussion was also held on starting of the leagues for which dates of transfers will be announced soon. Mohd Mubin has been appointed as the Chairman of the Protest Committee which also has Norbert, Vishal Naidu Biswajeet Dey as other members.
The appeal committee will be headed by Vora while Abid Khan, Adnan Ali and Ankush Bhadange will be the members. The other committees are: Ground Committee: Abdul Latif, Hemant Sahani, Khlaid Ansari, Satyanaryan Jerpot, AB Khan. Disciplinary Committee: AB Khan, Vishal Naidu, Papan Pramanik, Hemant Sahani. Referee Committee: Stanley Gregory, Bernard D'Souza. League Committee: Atmaram Pande, Abdul Latif, Bernard D'Souza, Sanjay Kathale, Stayanaryan Jerpot, Biswajeet Dey, Dr Kamal Ansari, Abid Khan.