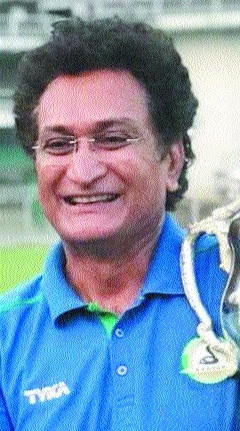 By Anupam Soni :
Six Vidarbha players among 32 positive cases as Cooch Behar Trophy postponed
FORMER champions Vidarbha, who had momentum with them and were peaking at the right time, would done very well had the Under-19 Cooch Behar Trophy progressed as scheduled. The BCCI on Monday postponed the knock-out games of the event following a massive COVID-19 outbreak among the participating teams. It was reported that 38 cases (32 players, 6 support staff) across eight quarter-finalists were detected ahead of the knock-out stage beginning in Pune on Tuesday. As many as six players were from Vidarbha team. Report of the players came Sunday night and a decision to postpone the tournament was taken Monday morning.
The tournament was to be played across four venues in Pune. BCCI had conducted 93 matches across 20 venues in the league stage. Last week, the BCCI was forced to postpone all domestic events including the premier Ranji Trophy due to a surge in COVID-19 cases across the country. "Yes, we have six players who tested positive. But the good thing is that all of them are healthy and asymptomatic. With the tournament postponed we are returning back. The affected players are not allowed to travel. Our doctor and manger will be staying with the boys to take care of them. Once all of them test negative, they will come back," said coach and former Vidarbha Ranji Trophy skipper Usman Ghani while talking to 'The Hitavada' from Pune on Monday. Vidarbha boys were doing a fine job and Ghani feels that the team would have done well in the quarter-finals. "We were improving match by match in the tournament. We got the act together from the last couple of games. We started getting our combination right.
The boys were peaking at the right time," said the soft-spoken coach on the journey by the team in the tourney. Ghani accepts that safety of the players is the most important thing and expects the event to restart by February end. "We had the momentum going with us and we would have done very well in the quarter-finals. That will break now ... but these things are not under our control. I hope and expect that the event will restart by February end or beginning of March," Ghani concluded. Vidarbha were to take on Maharashtra in their last-eight match at MCA Cricket Stadium, Gahunje, Pune. Vidarbha finished second in the league stage and thumped Arunachal Pradesh by an innings and 338 runs in the pre-quarterfinal. Vidarbha emerged champs in 2017-18 and finished second best in the next two consecutive seasons — 2018-19 and 2019-20.