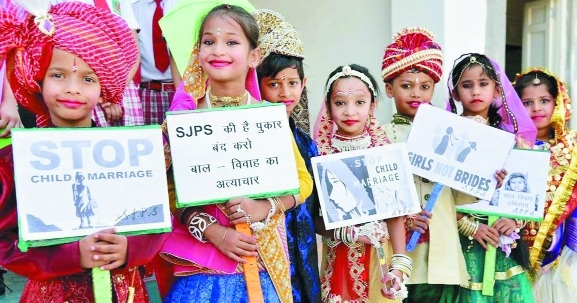 Staff Reporter :
Simultaneous stopping of child marriage is essential to serve purpose. As per the UN Children's Fund, more than 1.5 million girls under the age of 18 get married in India. At a global level, one- third of the total are from India. According to 2019-21 NFHS data, 23 per cent marriages in India are Child Marriages. This is in blatant abrogation of the law in place right now.
Chief Minister Shivraj Singh Chouhan has said that the use of information technology has been increased in the works of the Transport Department, which is commendable. The use of information technology should be continuously increased. He directed to increase transport services in rural areas as per need. Along with this, the Chief Minister told to make a rational transport policy for the future, so that the transport services can be further improved. He was reviewing the works of the Transport Department in Mantralaya on Tuesday. He said that efforts to make many works faceless through Sarthi portal are commendable. Mainly four faceless services are being used for creation of learning license, issuance of duplicate driving license, extension of driving license and change of address. 14 lakh applicants have got the benefit of these faceless services.
The faceless services notified by the Ministry of Road Transport and Highways, Government of India are being implemented through the VAHAN/SARATHI portal. Presently Sarthak Portal is functional. In the next two months, the vehicle portal will also be integrated. The target is to make 14 services faceless in the year 2022-23. The Chief Minister directed to start unmanned system at various check-posts. This arrangement is important in saving the common people from the troubles faced by the check post. He said that work should be intensified to fulfill the target of vehicle training to one thousand women in the state. At present 337 women have been given free driver training. Increase efforts for alternative revenue growth Various measures will be adopted by the Transport Department to increase the alternate revenue.
These include acts of advertising and rationalisation of taxes on public vehicles. Along with this, work is being done to make the scrap policy a reality, to make the state a leader in the field of e-vehicle and establishment of Vehicle Fitness Centres through Accredited Driving Training Centers and private service providers. Discussions were also conducted in the review meeting chaired by the Chief Minister regarding the use of e-challan system, intercity transport authority and high security plates.