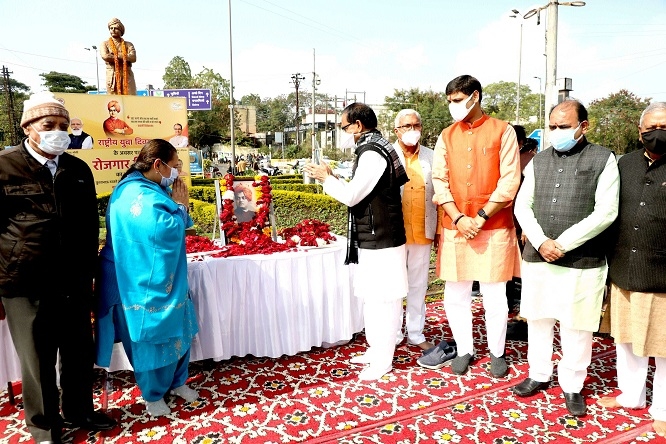 Chief Minister Shivraj Singh Chouhan paid floral tributes to the statue of Swami Vivekananda at the Polytechnic College square in Bhopal on Wednesday.
Staff Reporter :
Chief Minister Shivraj Singh Chouhan today remembered Swami Vivekananda's contribution on his anniversary. Chief Minister Chouhan said that Swami Vivekananda did the work of enhancing the prestige of the nation. He did an important job of acquainting the world with the best ancient traditions and Sanatan culture of India. The vision of Swami Vivekananda was full of foresight. Swamiji had said in the 19th century that the 21st century would increase the prestige of India in the whole world.
Today India is making a new identity in the whole world with its dignity and splendour. Chief Minister Chouhan paid homage by garlanding Swamiji's picture near Swami Vivekananda statue at Polytechnic College Square. Former MLA Surendra Nath Singh, Bhagwan Das Sabnani, Sumit Pachauri and public representatives were present prominently.