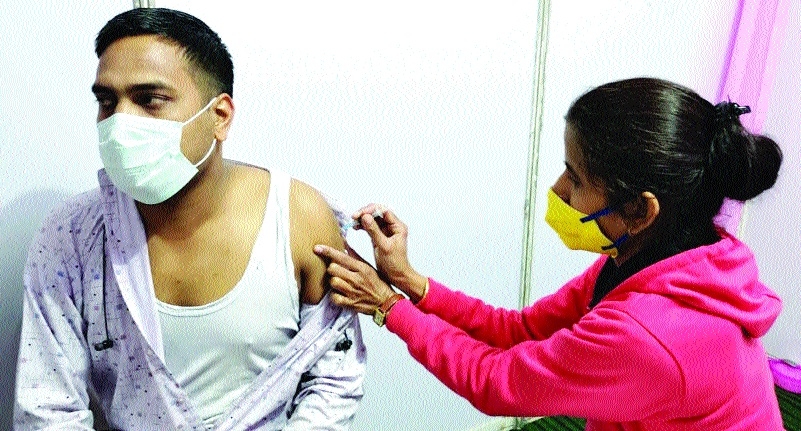 A healthcare worker is administering anti-COVID vaccine to a youth in Bhopal on Thursday.
Staff Reporter :
As many as 41 lakh 77 thousand doses have been administered in Bhopal district so far
As per the instructions of the state government, the work of corona vaccination is going on continuously in the entire state as well as in Bhopal district. It is noteworthy that the youth have shown special enthusiasm. In the campaign that started from January 3, more than one lakh 2 thousand 147 children of 15 to 18 years have been vaccinated. There was enthusiasm among the citizens in the district to get the corona prevention dose administered. So far more than 20 thousand prevention doses have been applied in the district.
So far 41 lakh 77 thousand 544 citizens have been vaccinated. The citizens, religious leaders, vaccination promoters, social workers, public representatives, health department workers and social organizations are playing an important role in the work of vaccination. In the district, 22 lakh 30 thousand first doses and 19 lakh 28 thousand people have been administered both the doses.