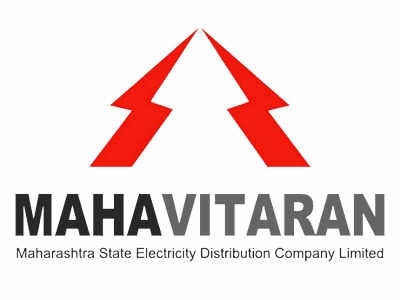 By Sagar Mohod :
Maharashtra Government has stamped its guarantee on Rs 11,401 crore of loan being raised by Maharashtra State Electricity Distribution Company Limited (MSEDCL) to bridge the financial losses it incurred in aftermath of COVID-19 pandemic. After the Cabinet gave its approval, the Finance Department issued a notification outlining the modalities of drawing the loan from financial institutions and also waived off the duty to be paid for mortgage. The COVID-19 induced lockdown in aftermath of first phase and subdued market that affected production led to sharp fall in power demand that fell from high of 23,000 MW to 16,000 MW. The sharp fall in power demand led to sharp impact on recoveries of State-run power distribution company. On top of it, various schemes announced by Government to spur various industries continued to drain the internal resources creating severe strain on the finances. Lack of funds put on hold several programmes aimed at improving the delivery of power and it also impacted payment to generation companies.
Thereafter it was proposed that Rs 20,000 crore funds should be mopped up from market from financial institutions to bail out the ailing MSEDCL. During the discussion in cabinet, it was decided to authorise withdrawal of Rs 8,500 crore that would led to interest burden of Rs 2,901 crore, thus totalling Rs 11,401 crore. Thus the notification authorise MSEDCL to draw-up the funds and utilise it for various development projects. As per the plan finalised by MSEDCL, it would draw funds from seven institutions. The notification stated that the company would repay the loan amount with interest from its accruing without burdening the general exchequer. In case of delay also the MSEDCL itself would be liable for extra repayment and the loan itself has no relation with State Government although it has stood guarantee for the same. For the same, it is clarified that though State stands guarantee for loan, it does not in anyway imposes any obligation for repayment on latter.
MSEDCL will remain the principal debtor for the loan amount. Further if the company defaults on the repayment schedule then it is mandatory to inform the Government about the same within 90-days period. The assets created using the loan amount should be kept as mortgage by the company. The financial institution would be at liberty to seize and auction the assets of MSEDCL, one that are kept as lien, for recovery of loan amount in case of default. However before proceeding with auction, a member each from Power and Labour Department and Finance Department should be taken on board of the committee that would conduct the process. Similarly, the auction process should be conducted through third party and after receipt of report a prior sanction of State Government is mandatory for conclusion of the process.