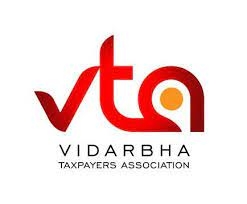 VIDARBHA Taxpayers Association (VTA) has recently sent the pre-Budget memorandum to Narendra Modi, Prime Minister, Nirmala Sitharaman, Finance Minister and J B Mohapatra, Chairman, Central Board of Direct Taxes, New Delhi.
VTA has made the following recommendations for the Union Budget 2022-23.
Income Tax: Government should increase threshold limit of personal taxation to Rs 4 lakh from existing Rs 2.5 lakh.
Tax Rate Structure: Threshold limit of Income Tax should be fixed at Rs 4 lakh, 10% tax should be on income slab from Rs 5-10 lakh, 15% for income slab between Rs 10-20 lakh and above Rs 20 lakh it should be 25%.
Such a tax regime will help in developing tax culture in the country and would promote true disclosure of income by all.
Increase Standard Deduction u/s 16 to Rs 1 lakh: As salaried employees contribute to a larger extent towards revenue collection, looking at the difficulty faced by this class during pandemic standard deduction should be increased to Rs 1 lakh.
Encourage Corporate Social Responsibility: VTA suggested that such spending be allowed as expenditure for purpose of Income Tax.
Raise investment limit u/s 54CE to Rs 1 crore: The monetary limit u/s 54EC of investment in specified bonds should be increased from present Rs 50 lakh to Rs 1 crore on sale of each long-term asset.
Granting Infrastructure Status to Hospitality Industry: Presently hotel projects built with an investment of Rs 200 crore or more are accepted as infrastructure status. This threshold limit of Rs 200 crore needs to be brought down to Rs 10 crore per hotel to give a boost to the budget segment in the hotel industry.