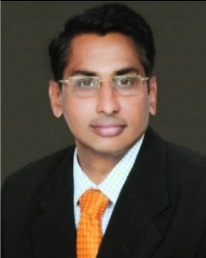 Business Bureau :
"Frauds in the business are intentional wrongdoing and management must apply strong internal procedure for their timely identification and prevention. One should be vigilant enough to prevent frauds at the source itself to avoid further complications and losses to business," said Chartered Accountant Nitin Alshi. He was speaking at the 'Wisdom Hour' organised by Vidarbha Management Association. He was delivering a lecture on the topic 'Detection and Prevention of Frauds in Business'. CA Nitin Alshi has 24+ years of rich experience in strategic business advisory, internal audits, risk management and forensic accounting in large corporates. While describing the behavioural aspects of tricksters who are most likely to commit frauds, Alshi urged the businesses to stay alert and trace the wrong doings for preventing it. Fraud triangle of opportunity, rationalization and pressure was very well explained with examples. Various case studies related to payment, expenses, inventory and receipt frauds etc. were discussed at length for the benefit of the audience.
He further said that fraudsters apply different tricks of misappropriations and camouflage their acts subsequently. Internal frauds act like termites in business and eat the organization from within, so timely detection is of immense importance. Business dynamism provides various opportunities to fraudsters to effect transgression and especially the persons having a tendency to beat the systems and procedures are most likely to commit frauds. Larceny, use of business resources for personal use, account receivable and account payables are the major vulnerable areas of frauds, he added. In conclusion, he discussed various methods of combating frauds in business and enlightened the audience about the biggest risks related to frauds.
Prior to the presentation by CA Nitin Alshi, CA Jatin Jain delivered a short session on 'Decoding CIBIL Score', wherein along with the importance of CIBIL Score, he also shared various aspects which are important for good CIBIL score. He also cleared various Myths & Facts around CIBIL score including duration of information in CIBIL score which is available like credit history. Vidarbha Management Association is based at Nagpur and meets every Sunday at 10.30am. VMA is dedicated to impart learning related to business management and leadership to its members.