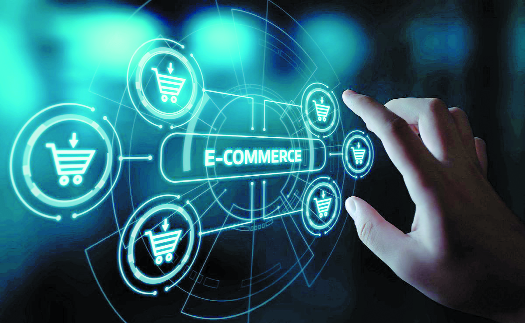 The Confederation of All India Traders (CAIT) in a communication sent to Union Consumer Affairs Minister Piyush Goyal strongly raised its earlier demand to constitute a regulatory authority for e-commerce. The national-level traders body also suggested that the Ministry of Consumer Affairs may be designated as the Regulatory Authority for e-commerce business in India.
Citing figures of the Consumer Affairs Ministry released in March, 2021 which stated that during April 2020 to February 2021, the complaints related to e-commerce stands at 22 per cent, which was the highest among five segments including banking, telecom, electronic products and consumer durable. The CAIT has further said that across the globe the e-commerce market is governed by a robust regulatory mechanism except India.
"E-commerce rules and regulations without a regulatory authority shall be an unfinished reform in e-commerce. Therefore, a regulatory authority for e-commerce must be constituted to protect the interests of the consumers and make e-commerce viable for the traders to adopt in a seamless manner," CAIT added.
The Ministry of Consumer Affairs is once again conducting one another round of consultations with stakeholders on e-commerce rules under Consumer Protection Act as per the directions of Piyush Goyal who conceded the proposal of the CAIT for a re-consideration on the draft e-commerce.
The CAIT said that such an exercise will certainly give one more opportunity to draft the rules in a most calibrated manner to ensure free, fair and transparent operations of e-markets in India in order to protect the rights of the consumers to get the best product within the parameters of their spending.
CAIT National President B C Bhartia and Secretary General Praveen Khandelwal said that among the Union Government ministries led by Piyush Goyal, Smriti Irani and that of Hardeep Puri are the only ministries which engaged stakeholders for consultation on a regular basis in order to ensure "participatory governance" call of Prime Minister Narendra Modi. The trading community is yet awaiting other concerned ministries to follow the principle of stakeholders consultation.
Bhartia and Khandelwal said that the e-commerce trade in India is growing exponentially and is expected to reach US dollar 100 billion in size by 2024 and to a staggering US dollar 200 billion by 2026. The e-commerce trade is predominantly growing on the back of grocery retail, FMCG goods, apparel, consumer durable and electronics, ever increasing mobile phones and internet penetration, etc. and having a large scope of thousands of other items those are being traded in the country or large number of services being provided to the consumers in terms of delivery of food items, ticketing, Cab services, online entertainment etc.