Shiv Sena (Uddhav Balasaheb Thackeray) gets 'mashaal'; Shinde's Balasahebanchi Shiv Sena will get symbol later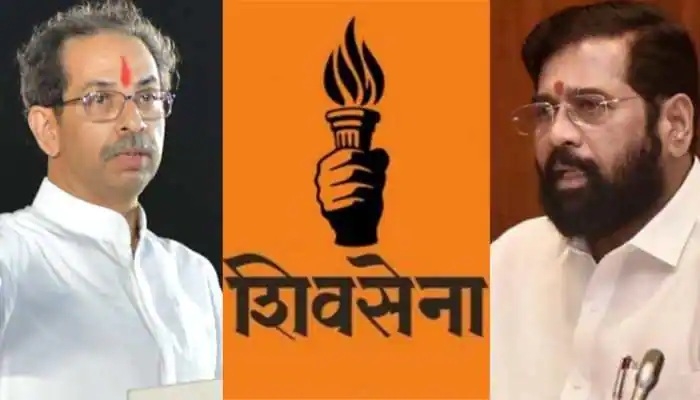 NEW DELHI :
Shinde faction asked to submit three fresh symbol choices
THE Election Commission of India, on Monday gave the two contesting factions of Shiv Sena different names and allocated torch (mashaal) as election symbol to the Uddhav Thackeray faction. The EC asked the Eknath Shinde faction to submit three other choices for election symbol by 10 am on Tuesday, thus rejecting its first bunch of symbols suggested. In a late evening development, the EC gave the Thackeray faction the name "Shiv Sena (Uddhav Balasaheb Thackeray) to the Shinde faction, the EC gave the name "Balasahebanchi Shiv Sena".
Though the immediate responses of the two factions to the latest decisions were not available officially, leaders of both the factions are reported to have gone into huddle with their senior colleagues. Subsequently Uddhav faction declared that it was happy with the EC decision. "We are happy that the three names that matter to us most – Uddhav ji, Balasaheb and Thackeray - are retained in the new name," Thackeray loyalist and former Maharashtra Minister Bhaskar Jadhav said. Chief Election Commissioner Rajiv Kumar is learnt to have taken a tough stand against the allocation of symbols with religious connotations to political parties. The rival factions of Shiv Sena had both claimed 'Trishul' and 'rising sun' as election symbols. The EC also pointed out that the 'Rising Sun' election symbol sought by both factions was reserved for the Dravida Munnetra Kazhagam (DMK) in Tamil Nadu and Puducherry. Earlier, the Uddhav Thackeray-led Shiv Sena faction on Monday approached the Delhi High Court seeking quashing of the order of EC freezing the party name and election symbol.