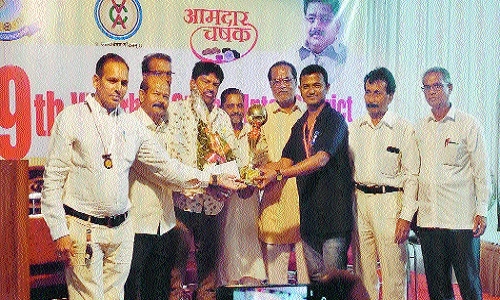 Sports Reporter
NIKHIL Lokhande and Dimple Parate emerged champions in men and women sections respectively in the Aamdar Chashak Carrom tournament that was organised at MLA Hostel.
In the veterans category, Rajesh Dahikar won the crown.
In the men's singles final, Janta Carrom Club's Lokhande got the better of Rai Club's Irshad Ahmad in two straight boards. Lokhande took the first board 22-16 and then ran away to take the second 23-11 and the title. In women's section, Dimple Parate beat Deepti Bhato 22-16, 18-16 to claim the crown while in veteran's category, Dahikar thrashed Jaideep Garwal 21-2, 25-20 to emerge champion.
In women's third place, Anjali Prajapati defeated Christina Tambe 21-5, 14-20, 17-11 to take bronze.
Results: Men's Singles QF: Irshad Ahmad bt Deepak Gedam 24-7, 25-7; Abhilash Dhoke bt Gul Khan 26-1, 20-17; Nikhil Lokhande bt Gurucharan Tambe 26-15, 25-8; Nilesh Jambhulkar bt Raju Bhaisare 25-16, 16-11. Semis: Irshad Ahmad bt Abhilash Dhoke 17-25, 25-8, 25-1; Nikhil Lokhande bt Nilesh Jambhulkar 7-23, 25-11, 23-8.