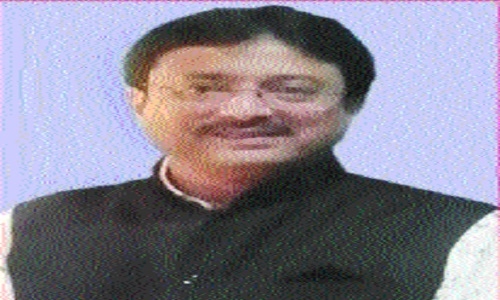 Sports Reporter
ADV Ashutosh Potnis, Secretary, Nagpur District Table Tennis Association has brought laurels to the city by becoming first one from the region to be elected as Secretary of Maharashtra State Table Tennis Association.
This is a proud moment for Nagpurians as this is for the first time a person from city has been elected for this important post. Adv Potnis has been elected unopposed in a Special General Body Meeting that was held on Wednesday at MSTTA Head Quarter, Sharda Centre, Karve Road, Pune.
The State body has been elected for year — 2022 to 2026. Adv Potnis has been working tirelessly, selflessly for last 20 years for the betterment of table tennis in the region with aplomb.
Adv Potnis is a successful lawyer and a very good administrator. In his regime as Secretary of NDTTA Nagpur has produced many national and international players. Also, during his regime around 20 umpires have passed International Umpire's examination. Office-bearers and members of NDTTA and TT lovers have congratulated him and wished him success in this new role.
The newly-elected body is as under: Pravin Lunkad — President, Narendra Chavan, Ashish Bodas, Ganesh Mangrulkar, Shivaji Sarode (all Vice-Presidents), Yatin Tipnis — Secretary General, Adv Ashutosh Potnis —Secretary, Sanjay Kadu — Treasurer, Ganesh Malwe, Ashok Raut, Kuljit Singh Daroga, Subhash Desai, Shekhar Bhandari, Ajit Galvankar, Mahendra Chiplunkar, Kamlesh Mehta — (all Management Committee Members).