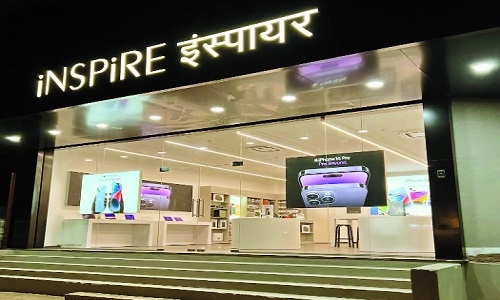 Business Bureau
IN ADDITION to its existing array of Apple stores and services centres in Indore, Bhopal, Bhillai, Aurangabad, and Raipur, Inspire is set to open its third Apple Premium Retail store in Nagpur opposite Shankar Nagar Garden, West High Court Road, Shankar Nagar on November 11.
Inspire is now the largest reseller in Central India offering employment opportunities at various levels.
Like all top-notch Apple stores across the world, this new store will offer an unmatched customer experience. This store will also offer Apple authorised service for the entire range of Apple products. Inspire is now certified a 'Great Place to Work' and has an excellent management and strategic team that achieves its goals and objectives, year after year, informs a press release.
The new store, like other Inspire stores across Central India, will offer an enhanced experiential setup for using and experiencing all the latest Apple products enabling an informed buying decision for customers. The store has special offers during the launch week which will last until stocks are available. These will be never-before deals for all Apple buyers.