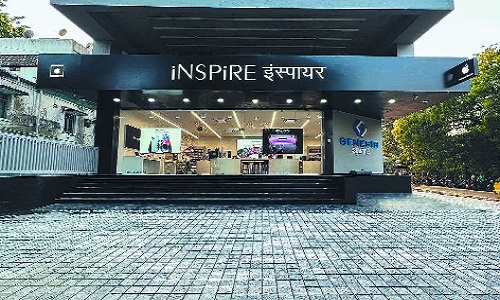 Business Bureau
Central India's largest Apple Premium Reseller - iNSPiRE has launched its third store in Nagpur on the West High Court Road, Shankar Nagar. Like all top-tier Apple stores worldwide, this store provides a smooth shopping experience and an amazing setup for exposure to all the latest Apple products.
The store runs a trade-in facility on various devices with scientific processes. Upto Rs 6,000 exchange bonus on select phone models and upto Rs 10,000 exchange bonus is available on select laptops to make the upgrade exciting for customers.
Affordability with cash-back and easy no-cost EMI facility is available on all devices. Zero card swipe charges, zero DBD and processing fees make the transactions transparent and trustworthy.
iNSPiRE is currently running amazing launch offers on various Apple devices and the offers are available across all iNSPiRE stores in Nagpur - Shankar Nagar, Civil Lines and VR Mall.
iNSPiRE is a Great Place To Work (GPTW) certified retail organisation for the last two years. The company has created a 'Great Place To Work FOR ALL' their employees by excelling on the five crucial dimensions of a high-trust, high-performance culture like credibility, respect, fairness, pride and camaraderie. iNSPiRE has presence across Central India in cities of Nagpur, Aurangabad, Indore, Bhopal, Bhilai and Raipur.