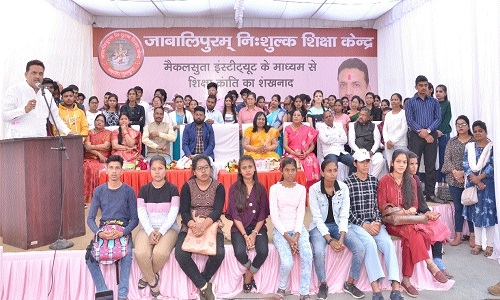 Staff Reporter
Taking a step forward to provide quality education the students studying in Municipal Corporation School, Mayor Jagat Bahadur Singh Annu inducted 'Gurukul Education Programme' for the school recently.
In this programme, teachers of Mekalsuta Institute will provide free coaching to the students from 3:30 pm to 5:00 pm everyday. Further, he also directed to show patriotic movies twice a year in the school.
Mayor Singh informed that total of 2152 students especially children having financial issues studies in the five schools of JMC and induction of this programme will help them to study properly and achieve their future goals. This step will brighten their future.
He further informed that students achieving merit rank will be given Rs 11,000 as reward while first three ranks holders of the class will also be given prizes.