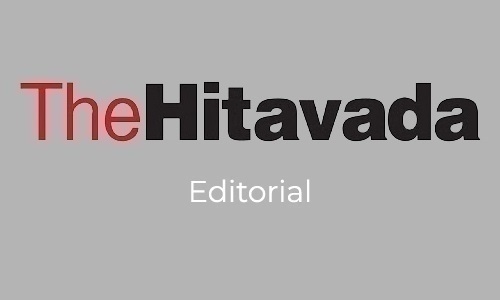 THAT population growth should be seen as an opportunity for India, is certainly a positive statement by experts even as the world touched the 8 billion population mark. In another year, India will surpass China in population and thus acquire a new attribute to itself. Having added as many as 177 million people to the world's population, India will have to create a new narrative to reposition itself vis-a-vis the enormous growth in its population. So the high growth in population should be seen as an opportunity to become a global resource creator with a focus on care of the ageing population. This emphasis of the United Nations and other experts, however, is not new -- since India has been talking about the dividend of the young population for the past five-six years.
Prime Minister Mr. Narendra Modi has often stressed taking advantage of the young dividend in terms of population. His Government also has tried its level best to create opportunities for employment or entrepreneurship for the young people. Despite this, the country has not been able to do truly well on that front, in the sense there is no significant reduction in unemployment in the country in any sector. This is actually the worry that should make every Indian sit up and take notice. For, if the young population is an advantage then the country will have to take positive steps to prove it so.
When the talk is about the young dividend, then the stress on population control gets obliterated automatically. Though the United Nations has reported a very slow rate of population growth -- less than one per cent -- it is an undeniable fact that India is all set to surpass China's population in another 18-24 months. And in practical terms, that means more mouths to feed, more jobs to find, and greater-than-ever strain on national as well as global resources. At least for now, there does not seem to be any effort to control this growth of population.
This actually suggests that it is time India started a nationwide campaign of population control -- not as per the coercive Chinese model but the persuasive Indian approach. This also means that a sustained and systematic effort will have to be made to convince common people to think of smaller families. Somehow, this does not seem to be happening at least at this stage in India. By any standard, this is a matter of serious concern.
There also is another concern. It pertains to the current cultural habit of wasting precious resources without any thought to the future. Precious resources are being plundered by the people of India -- as if there is no tomorrow. This is happening globally as well -- which is causing much strain on world's resources available only in limited measure. Yet, there appears only limited awareness of the actual gravity of the problem of population growth in whatever percentage.
India seems to suffer most on this count, in comparison to other countries -- thanks to its high rate of growth of population. Despite this, the Population Foundation of India (PFI) is insisting that the growth of population should be seen as an opportunity than as a problem. There is no problem with positivism, all right. But the fact that a rhetoric of sorts is being built around the population growth rankles sane minds. It is perfectly fine for policy-thinkers to see certain issues in positive light -- so that they can find an effective response to the problem at hand. But that still does not mean that by using a positive terminology, the problem on the ground will vanish all by itself.
If one Indian expert wants to treat growing population as an opportunity, then on the other hand, they must also be brave enough to admit the reality of growing numbers of people. For, in practical terms, it would only be foolish to avoid looking at the ground reality of high growth in population. It is true that the world would take another fifteen years to reach the ninth billion mark in population -- as against the shorter period earlier from 7 billion to 8 billion. One does not know if such a approach can conceal the reality on the ground -- of high growth of global population -- led by India's massive contribution to the world numbers. It is time India started giving a serious thought to this reality.