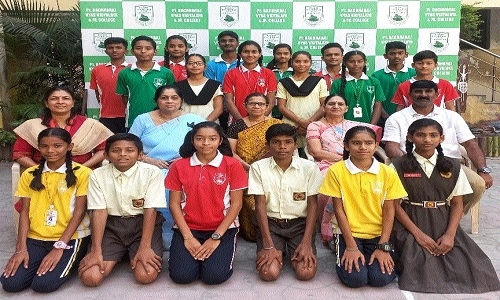 STUDENTS of Pt Bachcharaj Vyas Vidyalaya and Junior Science College have been selected for the Vidya Bharati All India Athletics Tournament which will be held from November 19 to 23 at Kurukshetra, Haryana.
Shailesh Joshi, President, Vidarbha and Devagiri Region of Vidya Bharati announced the names of following players: Under 14 Boys: Anushkar Kaikade, Utkarsh Janjal. Girls Under-14: Tanmayee Pimpalkar, Dhanashree Kale, Poorva Bante, Kasti Meshram. Boys Under-17: Bhishma Ghordadekar, Sujal Janjal, Atharva Khope, Ayush Black. Girls Under-19: Sanskriti Dhomne, Arya Kore, Bhavashree Mahalle.
All the above players practice regularly at Nav-Maharashtra Krida Mandal. Sanjay G Shirpurkar, Acting Advocate Upendra Joshi, School Principal Archanatai Joshi, Mrs Khadalkar, Mrs Tijare and others congratulated the selected players.