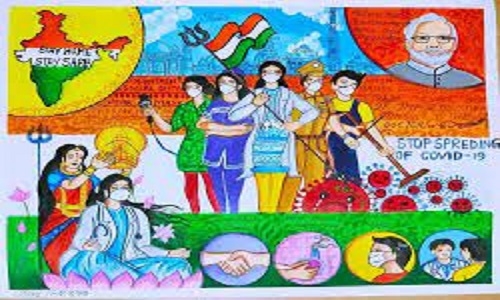 Business Bureau
One of the most anticipated events of the year 'OCLF Art Competition' under the aegis of Orange City Literature Festival - 2022 is being organised by SGRKF, Nagpur in association with The Hitavada Twinkle Club at Chitnavis Centre in Civil Lines on November 20 at 10.00 am.
The Art Competition is being organised to encourage students' creativity and to bring out the hidden talent in them. Students between 5 and 15 years can participate. Art can be in poster or drawing form and must relate to one of the topics, 'Heritages of Nagpur'; Attraction of Nagpur and 'Literature'. All the art submissions will be kept with the Orange City Literature Festival.
In order of performance, the top three drawings will be awarded prize money worth Rs 7,000, Rs 5,000 and Rs 3,000. It will be an opportunity to have participants' name published on the OCLF website and social media handles. Their names will be announced on the OCLF forum by the esteemed guests during the event. Winners will receive the prize money at the end of the festival (on November 20 by 5 pm). All the participants will get the certificate of participation in hard copy post the competition.