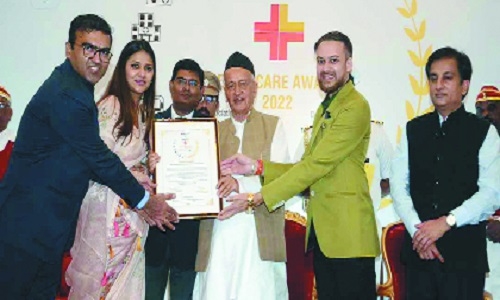 Business Bureau
The Nelson Multi-Specialty Hospital has achieved one more milestone. As part of the 5th edition of the Navabharat Healthcare Awards, Maharashtra Governor Bhagat Singh Koshiyari recently presented the 'Best Emerging Multispeciality Hospital In Vidarbha' award to Nelson Multi-Specialty Hospital.
The management team of Nelson Hospital including Radha Sahu - Director, CA Ganesh Kharode CFO, Dr Sonalkumar Bhagat, Centre Head, received the award from in the programme held at Raj Bhawan.
Nelson Hospital, the pioneers to provide the best healthcare facility in this part of the world, took a step further by launching the multi-specialty facility, enhancing the services in intensive care for both adult and pediatric patients.