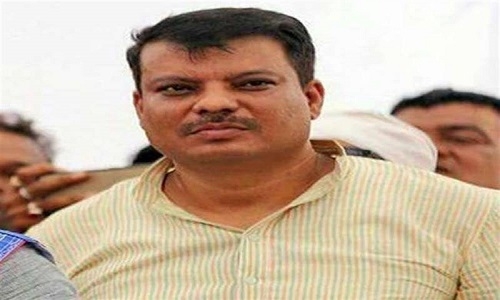 By Bhavana
Aparajita Shukla
Former minister and Congress MLA Umang Singhar from Gandhwani constituency has added more trouble to State Congress unit's bruising leadership as his wife has slapped rape, sexual onslaught and sodomy charges on the pretext of marriage against the leader.
The MLA's 38-year-old wife has also alleged mental harassment. The police have registered an FIR against the leader. She had earlier complained to the Jabalpur police station, from where the Dhar police was informed.
After this the Dhar police registered the case. Dhar SP Aditya Pratap Singh has confirmed the registration of the case and said acting on the complaint of the victim, a case has been registered under sections 376, 377, 498 including unnatural acts including rape. If proved, the former minister will have to languish in jail for several years.
Umang, a three-time MLA from Gandhwani constituency, comes from tribal community and is close relative to former state Congress president Late Jamuna Devi. He was among the high-profile minister with forest portfolio allocated to him in the previous Kamal Nath government of Madhya Pradesh.
Several lawmakers and their aides saw this incident as a sign that will have potential repercussions from the leader's powerful political network. Reacting sharply against the charges, Singhar has not only denied the charges but also claimed that his wife was trying to blackmail him.
Singhar's wife also accused him of owning assets in the name of their domestic help's husband. She alleged his involvement in the suicide of his live-in partner Sonia Bhardwaj, for which the MLA was charged in Bhopal a year ago. The MLA denied these charges too.
"On November 2, I filed a police complaint against her for mentally harassing and blackmailing me. She threatened to frame me in a false case and demanded Rs 10 crore. A case has been lodged," he said. State Home Minister Narottam Mishra said the MLA has had 'other wives' in the past. He had other wives in the past, according to the police. A case has been registered at Naugon police station," he said.
Delivering a blunt and forceful critique of party's senior leader Digvijay Singh, Singhar had accused Singh of running the government as a shadow Chief Minister. Umang Singhar is known as Kamal Nath camp's man.