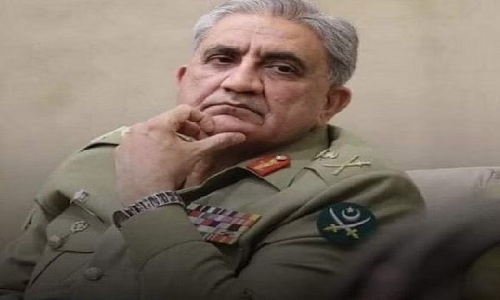 By Sajjad Hussain
ISLAMABAD,
PAKISTAN'S Defence Minister Khawaja Asif on Wednesday said that he expected the new Army chief to be appointed before Prime Minister Shehbaz Sharif's visit to Turkey on Friday, hours after the premier's office announced that it has received the names of six top Generals for the coveted post.
Army chief General Qamar Javed Bajwa, 61, is scheduled to retire on November 29 after a three-year extension. He has ruled out seeking another extension. "The Prime Minister will leave the day after tomorrow in the evening. So it (the appointment of new Army chief) will be settled before then," Asif said.
The Prime Minister's Office (PMO) will send the summary to President Arif Alvi who will notify the appointments of the Chief of Army Staff (COAS) and the Chairman Joint Chief of Staff Committee (CJCSC).
Prime Minister Sharif was scheduled to leave for Ankara on a two-day visit on Friday at the invitation of Turkish President Reccip Tayyip Erdogan. Earlier, the PMO issued a brief statement on Twitter announcing that it has received the summary from the Ministry of Defence for the appointments of the COAS and CJCSC.
"The Prime Minister will take a decision on the appointments as per the laid down procedure," according to the statement.