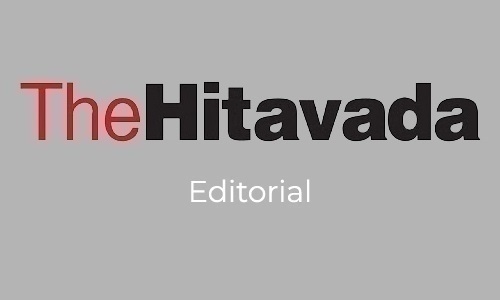 ONE more evidence has come to fore to prove that anti-India elements are conspiratorially active in different parts of the world attempting to establish a false narrative that religious freedom is on the wane in India. All they are trying to do is to spread pure filth against India as a genuinely democratic State in which fundamental rights are fully protected. Their attempt is to paint the Indian picture in dark and dirty colours so that the national image is maligned in the international arena.
An organisation that pompously calls itself United States Commission for International Religious Freedom (USCIRF) has declared that religious and related human rights are under threat in India. This is second such attempt by this outfit, the first having been stoutly rejected by India. Yet, the obviously politically-motivated outfit has not given up and repeated the charge. Even a child of three would refute such nonsense.
However, it must be admitted that some elements in India have been fuelling such allegations internationally -- obviously for political purpose. They are in collusion with many similar tendencies in different countries in an attempt to create a false narrative against India. Their sole interest is to malign the Indian image somehow.
Such attempts are being made far more frequently than ever before -- particularly after Mr. Narendra Modi took over as India's Prime Minister in the summer of 2014 -- mainly because he is supposed to be working on an agenda based on Hindutva, which is supposedly against other religions. All this is utter falsehood, though. Yet, the elements engaged in such false propaganda have refused to understand the truth and have insisted upon promoting an agenda that is aimed at defiling Mr. Modi's image as a national leader of India. None of such attempts, however, has succeeded in the unstated intent. Much to the contrary, the world has realised the fakeness of such allegations and has discarded all such attempts as political activity of anti-Modi lobbies.
Interestingly, despite all such propaganda, Prime Minister Mr. Narendra Modi has continued to be increasingly popular not just in India but also all over the world. The world sees him as an open-minded leader willing to accept, absorb, and embrace new ideas no matter where those come from. As the world see Mr. Modi in action, they realise that such a person can never promote narrow and exclusive global view. Mr. Modi's thought and action and diplomacy and governance, thus, give the world the impression of accommodation which is M.r Modi's signature.
A few months ago, an American university hosted an international conference against Hindu thought. That was also an attempt to defile the accommodative nature of Hinduism. That conference, however, got only a limited response and Indian intelligentsia denounced the conference in clear terms -- in the process creating a rather favourable atmosphere for Hinduism as a way of life, India as having an accommodative social architecture, and Prime Minister Mr. Modi as heading a right system capably.
There, of course, are many elements that would love to disturb India's social harmony. Only such elements try to upset India's sense of proportion and balance and know how to stretch and distort the otherwise smooth of the Indian society. India also boasts of a balanced judicial system which operates a secular law without discrimination of any type. India's Constitution, too, allows no scope for anybody to abuse the system to discriminate on the basis of religion, caste and creed. When the system offers such importance to the issue, how can anyone malign it for petty reasons. The world knows that such propaganda is utterly filthy.
As a newspaper operating in pure public interest, The Hitavada denounces all such attempts to create a false narrative about India, against India. Having monitored India's public discourse for the last 111 years, The Hitavada has seen how there is no religious discrimination of whatever nature in India. Officially and non-officially, the larger Indian society has often upheld religious freedom as a core fundamental right. In other words, religious accommodation is in India's grain, in India's gene, in India's generations of people in a seamless manner.