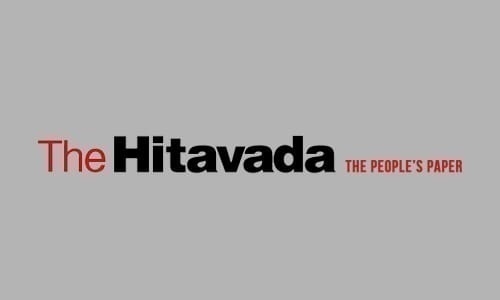 WOW what a lovely day! Cheer is in the air! A few days ago, I went to a plush hospital for health checkup. My friend who is a staff member there had dressed up in comfortable casual wear i.e. jeans and T-shirt. It quickly clicked me that it was a soothing Saturday for all the staff members as on weekdays, they have to follow the dress code.
I felt so calm and lively by seeing all the happy faces in their relaxing outfit. Indeed my friend was at ease in that attire and he looked fresh, positive and cheerful.
Ruminating further on the word 'weekend,' some tales are true about certain days of a week. There is a different aura of all the seven days. Even now, I have vivid memories of Fridays when I used to be on cloud nine as I got one and half day holiday -Saturday being the morning school and Sunday being a holiday. Even today, I hope we all are sharing the same experience of these day tales. Monday is a bit boring but inspiring too. Over the years, many of us experience five days' work culture. Working strenuously for five days and completing all the pending chores or going for a picnic and exploring new spots or passionately pursuing our hobbies has become a weekend custom. For some people, it is just a time to relax with no alarms ringing - Even the word 'weekend' has been coined recently!
In our daily mundane life, we all need a break, a good change to energise ourselves. It can be in any form- a short trip, a simple change in workplace, a transformation in our dress up or anything else that can be done by zero expenditure. These changes trigger good hormones in our brain and we feel more confident. For all these reasons, employees associated with big hospitals where there are serious patients undergoing heavy and exhaustive treatment are always keeping them cheerful and happy. The hospital authorities see to it that all the festivals should be celebrated in the vicinity to nullify the severity of the disease as well as the treatment. Some dreaded diseases need tremendous positive aura and attitude for the patients' early recovery. All the small things like hanging a flower 'toran,' drawing rangoli, impressive attire of the staff adds a spark in the entire surrounding. Sometimes, it so happens that after seeing the beautiful ambience of the place, we suddenly remember that something is special today. It is the sweet gesture of the authorities that make somebody feel special and happy. Our lives are filled with tremendous stress and uncertainty. We never know what sufferings are awaiting for us. In any case, we cannot stop and give up.
We have to fight, overcome and divert our pain and sufferings by observing and enjoying these very small, little changes in the environment. My friend who dressed up in casual attire made me ponder on the thought that very simple things are needed to uplift our mood.
It is in our hands how to perceive the surroundings. It is my appeal to all the reader friends to work rigorously on weekdays but do feel the cheer in the air on weekends!