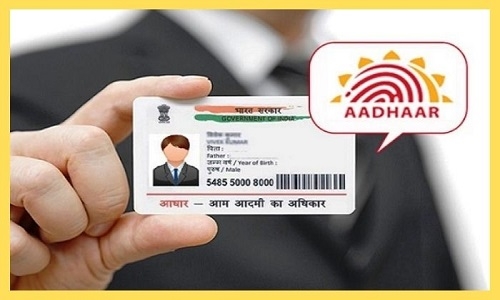 Delhi Bureau & Agencies
NEW DELHI,
UNIQUEIdentificationAuthority of India (UIDAI) has asked State Governments and entities to verify Aadhaar before accepting it eitherinthephysicalorelectronic form to check its misuse, an official statement said on Thursday. UIDAI said, it maintains that verification of the Aadhaar number following the consent of the Aadhaar holder is the right step toestablishthegenuinenessofany form of Aadhaar -- Aadhaar letter,e-Aadhaar,AadhaarPVCcard, and m-Aadhaar, presented by an individual. "UIDAIhas requestedtheState Governmentsbyemphasisingthe needforverificationbeforeusage and has urged the States to give necessarydirectionsothatwhenever Aadhaar is submitted as a proof of identity – authentication/verification of the residents performedbythe concerned entity usingAadhaar as anidentitydocument," the statement said.
UIDAIhas alsoissuedcirculars toemphasisethenecessityofverification and specify the protocol to be followed. "It prohibitsunscrupulous elements and anti-social elements from indulging in any possible misuse. It also promotes usage hygiene and reasserts UIDAI's stand that any 12-digitnumberis not an Aadhaar. Tampering of Aadhaar documents can be detectedbyoffline verification, and tampering is a punishabl e offence and liable for penalties under Section 35 of the Aadhaar Act," according to the statement. AnyAadhaarcanbeverifiedusing the QR code availableonall forms of Aadhaar using mAadhaarApp or Aadhaar QR code scanner.
"The QR code scanner is freely available for both Android and iOS-basedmobilephones,aswell as window-based applications," the statement noted. Aadhaar is acceptedforaround 1,000 Government schemes and UIDAIis inactive discussionwith states to use the Aadhaar platform in various other schemes. It is voluntary for residents to usetheAadhaarnumbertoestablish their identity by presenting their Aadhaar either in paper or electronic form. UIDAIhasissuedover135crore Aadhaar to date.