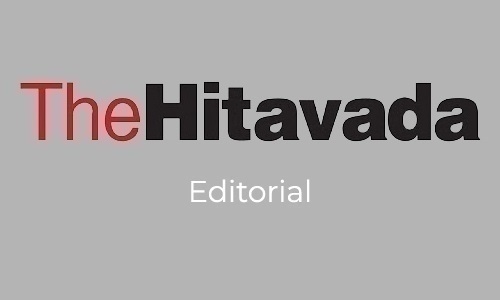 THE message from Northern Army officer Lt. General Upendra Dwivedi is clear that the Indian Army is ready to take back Pakistan Occupied Kashmir (PoK) if the Government ordered to do so. This is not the first time that such a message has emerged in public domain. Not just Armed Forces officers but also high-ranked political leaders also have made similar comments, indicating that taking PoK back is one of India's national priorities whose time would depend upon several factors. In the past two years -- particularly after the abrogation of Articles 370 and 35A of the Constitution in Jammu and Kashmir -- such assertions have come in from various persons in high positions of power. Though the people heading the Pakistani power machine may be trying to ignore these Indian assertions out of certain bravado, it is not possible for them to turn their backs altogether on the development. Without doubt, a consternation of high calibre must be disturbing the Pakistani power elite because of the hard stance India is demonstrably taking.
Though Pakistan may deny any internal disturbance in Kashmir it has illegally occupied 75 years ago, it is obvious that the common people of PoK are unhappy for having been under Pakistan's control. Reports from several sources have us believe that the common people in PoK are very unhappy because of the conditions in which they have to live for years on end. Most of those conditions point to sort of a foreign regime having a grip on the region. In other words, the people of PoK consider the Pakistanis as foreigners. A fairly pronounced movement for freedom from Pakistani occupation, too, is going on in the area for decades.
By one indication, the people engaged in freedom movement in Occupied Kashmir expect to be helped by India in whatever manner possible. Visible proofs, too, are available, showing Prime Minister Mr. Narendra Modi's posters in rallies by people asking for freedom from Pakistan. They expect Mr. Modi and India to help them get freedom from Pakistan. Similar movements are also going on in other parts of Pakistan -- like Balochistan, Gilgit Baltistan. All these movements prove in ample measure how weak Pakistan has become internally.
Monitoring these developments closely, India is sensing different possibilities -- of at least taking Occupied Kashmir back from Pakistan even militarily, as was indicated just 2-3 days ago by Northern Army Commander Lt. General Upendra Dwivedi. When he was heading the Indian Army in Kashmir region, Lt. General (Retired) K.J.S. Dhillon, too, had talked of how capable the Indian Army was in every possible aspect of military strategy and tactics plus material preparedness.
The Indian Army has strengthened its position in Kashmir since the abrogation of the Special Status to the region. Not only has it brought under control the terrorist activity but has also curbed stone-pelting on Security Forces to near nil. There is a greater sense of security among the masses, which is a very strong nuance of the combination of internal as well as external security. Of course, questions are asked about how capable the Indian Armed Forces are to take back Occupied Kashmir. Bravado apart, it is obvious that the Indian Armed Forces' combined strength and capability are far superior to that of the Pakistani Armed Forces. But the fact cannot be ignored that Pakistan has strong Armed Forces that can fight a big war.
In one of his last public statements, Pakistan Army chief General Qamar Bajwa said that the 1971 slicing off of the eastern wing of the country was not the failure of the Pakistani Army, but one of the country's political system. This obviously means that in case of a war, Pakistan will pour all its resources into the conflict. Seen from that angle, the task before the combined Indian Armed Forces will be full of challenges.
Despite this, it is recognised internationally that the Indian Armed Forces are fully capable of snatching back Occupied Kashmir from Pakistan's grip in a well-fought war. The Pakistanis also know this reality, and therefore keep upping the ante by talking of nuclear strikes etc. In the actual conditions, such possibilities may have only a limited importance.