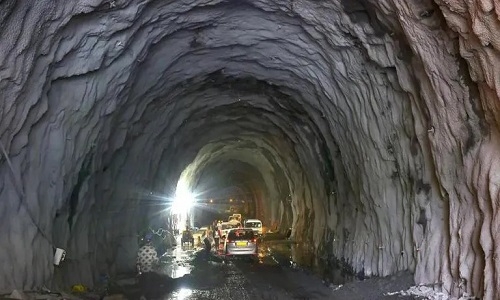 LEH,
THE Ladakh administration is planning to build tunnels at cost of Rs 5,000 crores across major passes in the union territory to improve internal connectivity, and has hired consultants for the mega task, a senior official said on Thursday. Situated at an average altitude of over 11,000 feet, Ladakh, which literally means 'land of high passes' is a place like no other. The passes offer breath-taking views and gateway to beautiful valleys nestled in the Himalayas. The Ladakh's famous Khardung-La pass is also known as the highest motorable road in the world, and the tourists need to pass through it while going to Nubra Valley.
"The Government of Ladakh is contemplating to build tunnels across major passes to improve internal connectivity in the union territory," Commissioner-Secretary, Ladakh Public Works Department (PWD) Ajeet Kumar Sahu told PTI.
He said that the consultants have been hired to prepare detailed project reports (DPRs) of tunnels across Khardung La, Fotu La, Namika La, and Key-La passes. An all-weather tunnel enhances connectivity between valleys for facilitating the movement of the military, civilians, and tourists in the region, he said.
The tunnel on Key-La pass will be alternative path to dangerous Changla pass, which will make travel to world famous Pangong lake easy and shorten it by one-and-half-hours, the Commissioner-Secretary said.
The survey and feasibility study is being conducted by Rail India Technical and Economic Services (RITES), which has been assigned to prepare DPRs of the tunnels, he said.