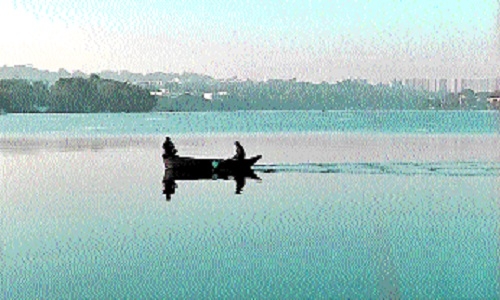 Senior Special
Correspondent
Now the effect of severe cold can be experienced in the State. In many districts of the State the temperature has dropped significantly in the morning and evening. The temperature will drop further in the coming days.
The Meteorological Department says that there are chances of a cold wave in Madhya Pradesh soon, because the temperature in the State has dropped due to the cold winds coming from North India only. No system is in action yet.
Morning and night temperatures have dropped in most of the places including Bhopal, Gwalior and Jabalpur. Although, Indore has yet to experience severe cold due western disturbance.
In Bhopal, the temperature was recorded 9.80 C which is 3 degrees below normal. Earlier in November 2009, the lowest night temperature was recorded at 9.60 C. Since 2010 till 2021 in Bhopal, the mercury has never been less than 10 degree Celsius. In Commercial capital Indore, it was the coldest night in November in the last 5 years. The temperature was recorded at 11.60 C. Due to the northern winds coming from the Himalayas, a drop in temperature has been recorded in Bhopal and its surrounding areas, the India Meteorological Department (IMD) said.
The temperature in night will hover around 80 C and the day's maximum temperature will remain around 28 degree throughout the state in coming days. As per the forecast, the next few days, the maximum temperature will not rise much, while the minimum temperature will dip further and from December 5, there will be the possibility of a Cold wave. In addition to cold winds from North India, snowfall has also started in North Indian states, whose effect is visible from second week of December in the State.