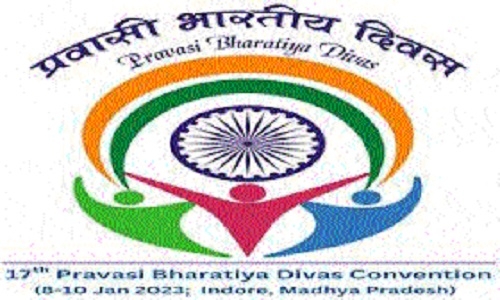 By Bhavana
'Aparajita' Shukla
To introduce to Madhya Pradesh's rich culture and cuisine to the non-resident Indians (NRIs), organisers are going to have a unique initiative at Government's ambitious event Pravasi Bharatiya Sammelan by offering homestay services by locals.
The initiative 'Padharo Mhare Ghar' is being taken by host city Indore to welcome the guests coming to the Pravasi Bharatiya Sammelan. Authorities have urged the members of various social families, elite citizens, owners of farmhouses, Indian Medical Association and other similar institutions of the city to provide hospitality to the guests coming to the Pravasi Bharatiya Sammelan in their homes. Dr Ilayaraja T, Indore Collector, talking to 'The Hitavada' over phone, said "we are going to provide home stay facility. There will be different kinds of stays, all will be free. Such facilities are already registered with Madhya Pradesh Tourism Board. Moreover, officers and public representatives can host some people."
An official from Indore Development Authority has said that interested families can contact and register the consent. Telephone or online arrangements will be made for contact, so that interested citizens will be able to take initiative to provide hospitality while sitting at home. Initially, a list of 100 houses will be prepared. It is noteworthy that in this regard, the outline was finalised by organising a meeting at the Residency Kothi last day.
Displaying the list of these houses in the portal, consent will be obtained from the participants of the Pravasi Bharatiya Sammelan to stay in the houses. Overall, 10-15% of the total guests will be provided accommodation to the candidates as per the initiative of 'Padharo Mhare Ghar'.
Chief Executive Officer of Indore Development Authority R K P Ahirwar has informed that this plan has been made so that Indian culture is marked on the world stage and the guests coming here can take sweet memories from Indore with them. The initiative will be voluntary for those offering their homes for hospitality. It will also be expected that he should take his vehicle to receive the guests at the place of arrival and give them an emotional farewell while leaving.