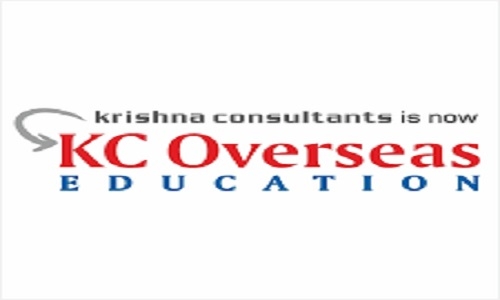 Business Bureau
SEIZE the only opportune moment to get admits in renowned Canadian institutions by attending 'Canada Admissions Day', an exclusive event being organised by KC Overseas Education on November 29. It is the forerunner in study abroad education in South Asia and all study abroad needs.
Canada is the top choice among study abroad aspirants due to its globally recognised institutions, world-class education, highly practical programmes with hands-on learning, possibility of post study work visa of up to 3 years
and excellent immigration opportunities.
Aspirants should not miss the chance to meet and interact with representatives of 9 Canadian institutions under one roof like Southern Alberta Institute of Technology, Brock University, Georgian College, Bow Valley College, University of Windsor, Acsenda School of Management, Fleming College, Durham College, and Niagara College.
Aspirants keen to apply for 2023 intakes can attend the event on November 29, 2022, at KC Head Office at IT Park, from 11.00 am to 2.00 pm, or KC Branch Office Sadar, from 3.00 pm to 5.00 pm on the same day. Aspirants can also get the details of the financial structure, end to end assistance for education loan, visa assistance by interacting with KC's Canada experts.
Attendees can also reap the benefits of free entry, free profile evaluation, and the chance of winning free IELTS coaching by KC. Interested may visit KC Overseas Education at Krishna, Plot No. 10/2, IT Park or 1st Floor, Block No. 112, Shriram Tower, Kingsway, Sadar.