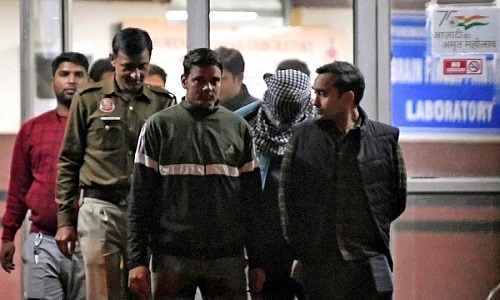 NEW DELHI,
A COURT here on Tuesday allowed Delhi Police to conduct a narco test on Aftab Poonawala, his counsel said.
Abinash Kumar, Poonawala's counsel, said that the police had filed an application for taking Poonawala to Forensic Science Lab, Rohini, on December 1 and December 5, which was allowed by the court.
Police had earlier said that the narco analysis would be conducted at Babasaheb Ambedkar Hospital in Rohini by a team of experts from the FSL. On Monday, Aftab had come under an attack by some weapon-wielding men at the FSL when he was in a police van. A video of the attack that surfaced on social media showed a policeman whipping out his pistol to warn the attackers to back off.
Since the incident, security outside the FSL, where a series of sessions of polygraph test on Poonawala has taken place, has been beefed up. Poonawala also had a polygraph session on Tuesday. The session has ended and he left the laboratory around 2.40 pm, an official said.