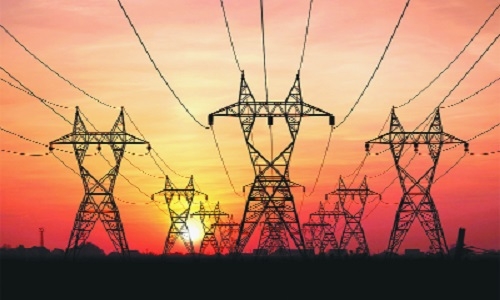 Business Bureau
In a gross violation of the Government orders, the power distribution company is levying electricity duty on the industrial category consumers for the past three to four months putting additional financial burden on them.
The consumers, who are exempted from the duty, are in receipt of energy bills with duty of 7.5 per cent of the energy charges. There are many menufacturers based in various location who are complaining about it.
Recently, when the industrial consumers in the Hingna MIDC area raised the issue, the officers of the Maharashtra State Electricity Distribution Company Limited (MSEDCL) told them that the charges will be refunded.
In a meeting with the members of the MIDC Industries Association (MIA), Prafull Lande, Executive Engineer - MSEDCL, said it was a mistake on the part of the company which will be rectified and the electricity duty will be refunded.
President of MIA Capt. C M Randhir (Retd.) and Secretary P Mohan along with some of the industrialists also highlighted other issues related to power that are troubling the consumers in the Hingna MIDC area. "Because of the electricity duty, the consumers are receiving inflated energy bills. Besides, they are facing the problem of frequent power failure which is severely affecting production in the units," Capt. C M Randhir said demanding the MSEDCL authorities to improve the distribution network in the area.
However, on Tuesday R B Goenka, expert in the field and office-bearers of Vidarbha Industries Association, said the consumers will have to fight a long battle to get back the refund. "It is not a very easy task as the distribution company is paying no heed to the consumers demanding refund of electricity charges," he said pointing out that the casual approach of the company officials.
"MSEDCL is collecting the duty from the consumers and giving it to the Government even as there are specific directions not to do so. All the manufactures are exempted from the duty but they are suffering because of the company officials," he said. Goenka said that the Government should impose heavy penalties on the distribution company for collecting the duty. It is important to note that the duty is applicable on service providers and other consumers other than the manufacturers.