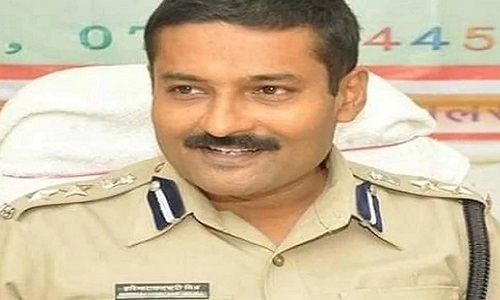 By Bhavana 'Aparajita'
Shukla
After a long gap, the State is all set to roll out another edition of investment through Global Investors Summit and to host Pravasi Bharatiya Diwas Sammelan at Indore. The commercial and cleanest city of the country is getting ready to welcome their high profile dignitaries, NRI citizens and business tycoons.
Apart from achieving ambitious investment targets and cementing bonding and exploring opportunities, the main challenge for executing body of State's commercial capital, With around 40 lakh population, is to ensure strict vigilance on road, provide high-level security to thousands of guests and maintain zero crime record for longer duration as the mega events will be held back to back.
'The Hitavada' Senior Special Correspondent, Bhavana 'Aparajita' Shukla, exclusively spoke to the Indore Police Commissioner, Harinarayan Chari Mishra about the preparedness.
Q Chief Minister Shivraj Singh Chouhan has said that there should be zero defect arrangements in hotels and zero crime rate during the event in the city. How you are going to maintain this?
A Mishra said, "we are ready to conduct two mega international events back to back next month. Preparations are in full swing. We will take help from additional staff. Around 8,000 additional personnel will be sent from Police Head Quarter. Along with the existing police force of the city." for VVIPs and venue there will be three layer outer, inner, close protection zone team security circles.
Q Indore, is a business city with the highest population in the state. It is two tiers with characteristics of a metropolitan city, during the event more and more work force will come from other regions and parts of the country. How are you going to insulate the venue from any suspicious entry?
A Most crucial part in this preparation is to be sure about person's background of the person who will be engaged in miscellaneous activities from catering to the airport assistance team. It is expected that we need to get verification of around 8,000 such workers, who will be involved in various capacities. Some of them belong to Madhya Pradesh while others may have come from others. Verification work is going on.
Q. Indore has hosted the Global Investors Summit earlier also. What kind of technical measures and tools you are going to opt to ensure safety and security in proximity to the venue at this time. As the event is going to be much bigger? CM has directed zero crime rates in the city during the events.
A In addition to human intelligence, hi-tech gadgets will also be used including drones, high resolution cameras, pan tilt zoom (PTZ) cameras along with common CCTV cameras etc. This time, we will use specific entry gates for designated visitors with QR code only to enter into the auditorium. Quick Response Codes are much more flexible than conventional bar codes, due to their 2-dimensional structure, and are able to hold much more data around 2,500 characters.
Each person's credentials are saved in a QR code which is emailed to their mobile device or other means.
He asserted that earlier Indore has hosted Global Investors Summit also but this time we need to understand that it is going to be bigger in terms of number of visitors and number of events also. Moreover, it will be followed by Pravasi Bharatiya Diwas Sammelan on January 8, 9 and 10. Delegates from more than 80 countries will participate.