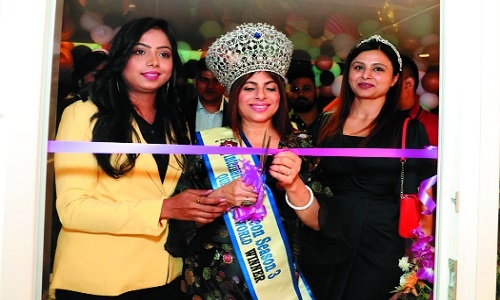 Business Bureau
Lets Transform Salon (Unisex), Central India's prominent beauty salon, has recently opened its brand new outlet in Sadar. To cherish the achievement, they are offering special New Year offers for all its valued customers on all the services. They are offering a whopping flat 35 per cent discount on all services until January 31, 2023 at the Sadar outlet.
Since its inception, Lets Transform Salon has catered a wide range of services in hair and beauty needs, from styling to excellent makeup that suits one's personality and lifestyle. Lets Transform Salon is a pioneer in hair, beauty, and nail services and is now setting new standards in makeup that surpass all industry norms to create a new art form of
professionalism.
Whether a person is looking for a new haircut, a refreshing facial, or a relaxing massage, Lets Transform Salon has got them covered. The experienced team and skilled stylists, estheticians, and therapists are dedicated to providing the highest quality services to help a person look and feel their best.
Lets Transform Salon is also committed to providing a safe and comfortable environment, following necessary health and safety protocols to ensure that a person can enjoy their visit with peace of mind. For more details, interested may contact (Mobile number: 9146694669).