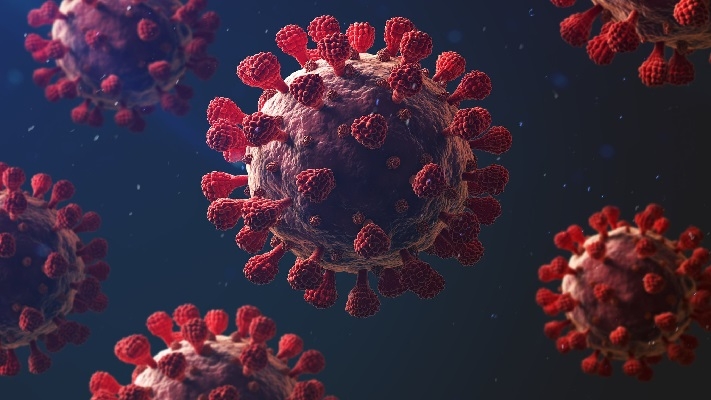 Staff Reporter
THOUGH the single-day COVID-19 cases reported in district at present are in four digit, the number of mucormycosis or the dreaded Black Fungus cases is negligible. In second wave of COVID-19, Nagpur district had witnessed a torrent of mucormycosis cases. This time around, the situation is pretty good due to multiple reasons including low hospitalisation and lesser requirement of steroids.
According to doctors, hospitalisation of COVID-19 patients is very less despite the emergence of Omicron variant. Further, those who were admitted did not require oxygen support nor steroids. Even those who were administered medicines like remdesivir got it in a calibrated manner.
Mucormycosis is a kind of fungal infection affecting people whose immune system had weakened due to aggressive medication. It can cause blindness, organ dysfunction, and even death if not treated in time. It can affect areas from where it can be inhaled - nose, sinus or lung. many. Last year, the lethal fungal infection led to many fatalities in post-COVID patients.
Medical experts attributed Black Fungus cases and deaths during the second wave to heavy medication plus prolonged use of steroids. Though the medication reduced the effect of COVID-19 infection, it also reduced immunity of the patients making them vulnerable to mucormycosis. Patients afflicted with diabetes, too, suffered from mucormycosis.
This time, as per Dr Rajesh Mundhada and Dr Atul Rewatkar, requirement of steroids for COVID-19 patients is almost negligible. "Because of mass vaccination people have developed immunity to counter the virus. Though fully-vaccinated persons have tested positive for COVID-19, the severity of the virus is low. Most of them have remained asymptomatic," the doctors said.
Some health experts also see a co-relation between the patients afflicted with mucormycosis and requirement of ventilator support for longer duration. During second wave, most patients had to be put on ventilators and need oxygen for a long duration. This may have resulted into patients developing mucormycosis, said one expert.
Dr Rajan Barokar, noted Intensivist, told 'The Hitavada', "During September-October when district witnessed COVID-19 cases in single digit, we had a lot of cases of dengue, swine flu, scrub typhus. In some hospitals, a number of people succumbed to dengue but outbreak of novel coronavirus overshadowed it. So far, there is no such thing noticed." Doctors said, vaccination made all the difference as it reduced severity of COVID-19 in the present surge. Dr Sameer Arbat, noted Pulmonologist, expressed concern over reluctance in some section of people for vaccination. He appealed people to get themselves vaccinated.