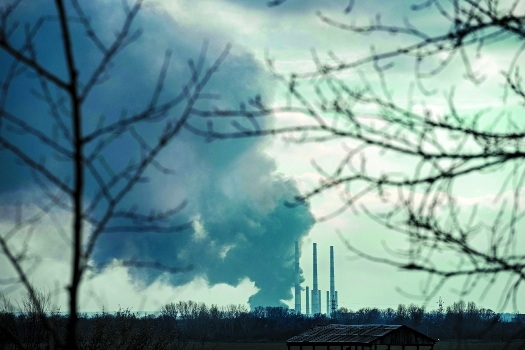 By Foster Klug :
Tokyo,
WORLD leaders scrambled Tuesday to condemn Russian President Vladimir Putin — and to signal possible sanctions — after he ordered his forces into separatist regions of eastern Ukraine. While Russia's troop movements were still not clear, leaders in Asia and elsewhere voiced strong support for Ukraine's sovereignty, along with worries about how a European war could hurt global and local economies and endanger foreign nationals trapped in Ukraine. "Ukraine's sovereignty and territory must be respected," South Korean President Moon Jae-in said. "A military clash against the wishes of the international community ... would bring huge ramifications in the politics and economies of not only Europe, but to the whole world."
A conflict could devastate Ukraine and cause huge economic damage across Europe, which is heavily dependent on Russian energy. But Asian nations are also worried. Japanese Prime Minister Fumio Kishida criticised Russia for violating Ukrainian territorial integrity and said his country would discuss possible "severe actions," including sanctions, with the international community. Putin's "actions are unacceptable, and we express our strong condemnation," Kishida told reporters Tuesday. "Japan is watching the development with grave concern." New Zealand Foreign Minister Nanaia Mahuta said there was no basis under international law for Putin to recognise the Ukrainian separatist regions. "We are concerned that this is a calculated act by President Putin to create a pretext for invasion, which would be a clear act of aggression.
We again call for urgent diplomatic efforts to find a peaceful resolution," Mahuta said in a statement. Australian Prime Minister Scott Morrison said Russia should "unconditionally withdraw" from Ukrainian territory and stop threatening its neighbors. Morrison said Russia's actions were "unacceptable; it's unprovoked, it's unwarranted." NATO-member Turkey, which has close relations to both Ukraine and Russia, criticised Russia's decision to recognise the independence of the regions in eastern Ukraine. A Turkish Foreign Ministry statement released Tuesday said: "We find this decision by Russia unacceptable and reject it." U.S. Secretary of State Antony J. Blinken spoke by phone with Ukrainian Foreign Minister Dmytro Kuleba to reaffirm U.S. support for Ukraine. Austrian Chancellor Karl Nehammer says his country has summoned the Russian Ambassador to protest Moscow's breach of Ukraine's sovereignty.