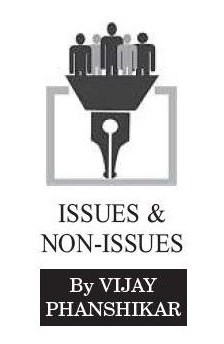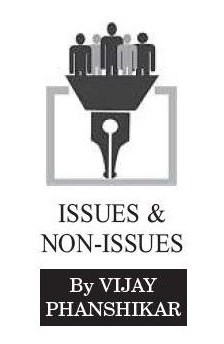 Netaji gave his life for an idea. Now, we must keep that idea alive in our midst so that it keep incarnating itself again and again for all the time.
"Tum muze khoon do, Mein tumhe aazadi doonga."
"We should have but one desire today, the desire to die so that India may live."
"One individual may die for an idea, but that idea will, after his death, incarnate itself in a thousand lives."
THESE three profound statements by Netaji Subhas Chandra Bose sum up his personality so succinctly. The words do not suggest Netaji's obsession with death, but his obsession with the idea of India. To live that idea, to leave that idea behind so that thousands of lives get illumined by it, Netaji Subhas Chandra Bose gave his life. No matter the details of the manner of his disappearance, what matters most today is the manner in which he lived. And understanding that is the way to understand what he means to us.
The adventure of the unusual that marked Netaji's life is the actual point whose deep analysis we must make to understand him fully. A national endeavour, therefore, is the need of the hour to interpret correctly what Netaji stands for us. Here, the use of the word 'stands' suggests that Netaji is immortal in any which the way -- in far greater measure than many others whose names are linked to India's iconic struggle for freedom. In its own way, every part of that struggle is very inspiring. But what Netaji did is something that the nation needs to imbibe in its inner-most core so that the his metaphor lives on permanently and inspires us for ages.
Of course, thanks to a fantastic work done by researchers and historians of a finer brand and breed, all of us know most anecdotal details of Netaji Subhas Chandra Bose's life and work. But what we now need is a correct interpretation of the details so that we soak in the fullest and finest of nuances of this larger story -- beyond small anecdotes -- so that his idea will live within us and amongst us for ever, and lights up our spirits for the great idea of India.
By now, we have come to know how the powers that be in post-1947 India suppressed Netaji's story from public awareness. But simultaneously, we also have come to know many of those suppressed details. Thus, we can today claim that we know the almost whole story of "Chandra Bose", as the Japanese called him in wonderful fondness and reverence.
Researchers and activists have worked hard to make the Government -- in India and also elsewhere -- to share a lot of files relating to Netaji and his life -- and death. Yet, there are quite many files that still remain hidden in Government lockers for reasons unknown to anybody. The powers that be of the past might have had their reasons (mostly political, though) to suppress truth. But the power now appear to be have no such encumbrance. So, the Government must reveal all the material to the people so that it knows the Netaji story in greater detail. The nation needs a sustained campaign to get this done. It is necessary to stress that the story's deeper details are needed to be brought to public knowledge because that will fill the blanks in the narrative and make it cogent finally and fully. And this is no mean a purpose since its aim is to understand the history correctly -- as a matter of right, as a matter of national pride.
Prime Minister Mr. Narendra Modi has done very well to have a hologram image of Netaji Subhas Chandra Bose installed in the national capital. Soon, that image would be replaced by a big granite or marble statue of the iconic leader. This is a great service to the nation. To further the gain, the Prime Minister must also order sharing of all the files about Netaji in the Government lockers with the people. Enough time has elapsed by now and such a sharing would not hamper any official secrets. And more importantly, why should details of the life and death of a national leader be kept under wraps? Those old reasons must have become redundant long back.
There is one more angle that needs our immediate attention -- of spreading the Netaji story to all levels of the society -- starting from the family level. A systematic, nation-wide campaign is the need of the hour to spread the story of Netaji Bose to every Indian head and heart. Only then can we expect the future generations to utilise that awareness for nation-building.
To use his own words, Netaji gave his life for an idea. Now, we must keep that idea alive in our midst so that it keep incarnating itself again and again for all the time.
That this should not happen and that Netaji should not be allowed to become a permanent signature of intense nationalism ever, was the exact purpose of keeping under the wraps all the files relating to him. That was, without doubt, an evil purpose, that now stands almost fully defeated. What we need is one final push to have all the files out in public domain so that all the missing links, all the blanks in the narrative, are filled in properly.
Besides this, the nation also needs to study Netaji's military campaigns, his political strategies, his successful diplomatic endeavours, his idea of governance (in due deference to the fact that he had topped the Indian Civil Services Examination in those difficult days) ...! All this exercise will help us become a better nation -- beyond politics of the time, beyond all biases and restrictions imposed by negative vested interests. If such an endeavour becomes an integral part of our larger educational process -- beyond schools and colleges --, then we will be able to benefit from Netaji's legend. That is our national and spiritual need of the moment.
This series was undertaken with this very purpose -- to highlight the importance of the Prime Minister's initiative to engrave Netaji's memory on the nation's psyche through his hologram image and a subsequent statue. This is one way to pay the great leader our collective tributes on a continuous basis. We must keep reminding ourselves the man who gave us the 'Jai Hind' idea!