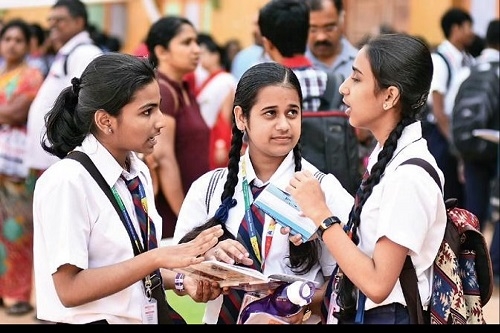 Business Bureau
SOMALWAR Academy of Professional Studies (SAPS) is a knowledge centre empowering students of all stages. SAPS has announced various value adding coaching and training programmes for grades VIII to XII for the academic session 2022-23 at its Khamla and Mahal centres.
It includes two years comprehensive coaching programme for XI-XII-MHCET-JEE/NEET, XI-XII Commerce, year long batches for grades IX and X CBSE and State Board, Fast Track batches for X State Board and Foundation Programmes for grades VIII and IX. All the programmes are getting overwhelming response from students and parents.
X Board exam is the important milestone in students' life. It lays down a foundation for the career ahead. SAPS has infused all its expertise and experience in framing the year long coaching programme for X CBSE and Maharashtra Board students. The programmes are starting from May 2 at Khamla and Mahal centres.
Consistent results in boards, experienced faculties, strong concept building, rigorous practice, printed study material and 24X7 access to the learning app Somalwar LIVE are some of the highlights.
SAPS has organised a special seminar for X appeared students and their parents on April 24 from 9.30 to 11 am. The seminar titled 'What Next' is targeted to provide a clear direction to both students and parents on career path. The seminar will be addressed by well-known psychologist Dr Milind Apte. The seminar is kept free for participation.
Interested students just need to whatsapp their full name on (Mobile: 9822442200) to confirm their registration.