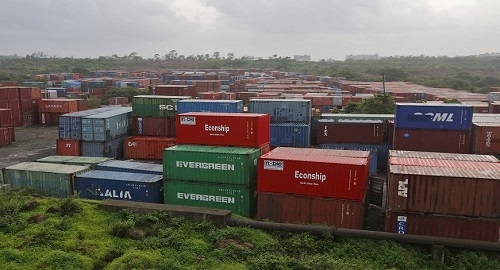 Business Bureau
The ongoing war between Russia and Ukraine has given a vast space for Indian products to make their entry in the Russian market and replace the void created by stoppage of supplies from UK, USA and European Union countries. Before the war, the USA, European Union, UK and other Western countries were exporting goods in a large quantities to Russia.
Russian trading houses are now preferred India as a destination for sourcing various verticals of goods which has brought a big opportunity for Indian small manufacturers and traders to export, said the Confederation of All India Traders (CAIT) who has been approached by several Russian Trading Houses for assisting in locating the suppliers.
CAIT National President B C Bhartia and Secretary General Praveen Khandelwal said that CAIT through its State chapters have identified various small manufacturers, distributors and traders who are capable of meeting the Russian requirements. "The response is enthusiastic and encouraging and manufacturing units and traders are more willing to supply the goods to Russia. The details of the requirements, its logistics, payments and other issues are being discussed and it is hoped that very soon the structure will be worked out. We see a considerable boost of exports of Indian products," highlighted the trade leaders.
The CAIT has convened a day-long conference of trade leaders of the country on May 4 in New Delhi to discuss these issues besides holding discussion on future strategy on simplification of GST, e-commerce policy etc.