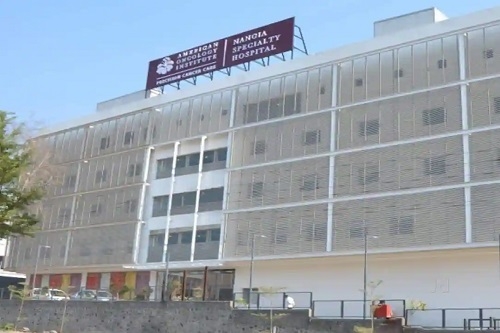 Business Bureau
A 49-year-old female got a new lease of life after she underwent successful Bone Marrow Transplant (BMT) surgery to treat Multiple Myeloma. The procedure was conducted at American Oncology Institute (AOI) at Nangia Specialty Hospital, Nagpur. Dr Shailesh Bamborde, BMT Specialist, and the team performed an autologous bone marrow transplant, using the patient's own cells for transplantin specialized HEPAFILTERED BMT rooms, thereby reducing the chances of infection and rejection.
Making the medical services accessible and affordable, American Oncology Institute (AOI), Nagpur provided a cost-effective BMT for the benefit of patients around the Vidarbha region of Maharashtraas well as Central India. The patient is back to her normal routine, leading a healthy life.
Dr Amit Dhawan, Regional COO, AOI, Nagpur said, "Bone marrow transplant and hematology is a specialised field that requires experience, expertise, and teamwork between multiple specialties."
Dr Shailesh Bamborde BMT Specialist, AOI Nagpur, said, "Multiple Myeloma (MM), is a type of cancer that occurs when an atypical plasma cell develops in the bone marrow and crowds out healthy blood cells."
AOI at Nangia Specialty Hospital is one of the comprehensive cancer units in Nagpur For details visit: https://americanoncology.com/top-cancer-hospital-in-india/best-cancer-treatment-hospital-nagpur.