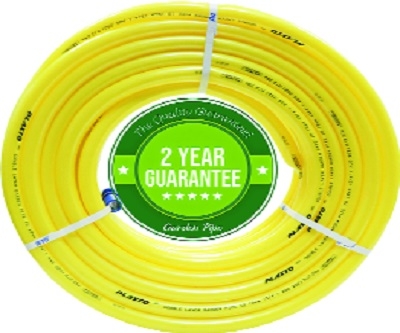 Business Bureau
R C Plasto Tanks and Pipes Private Limited, a leading name in the field of water tanks ad pipes manufacturing in the country, recently launched new two-layer garden pipe. The new product of the company comes with various special features.
The garden pipe is durable and very strong and thus the company is offering two years guarantee of it. It is very convenient and easy to install. Moreover the company is giving pipe connector free of cost along with the pipe.
As the company has been making the pipe using high quality and standard raw material, the garden pipe remains unaffected even in the extreme climatic conditions. It does not get hard in the summer season and its colour remain does not change. It is very useful at construction sites, industries and households. The pipes can also be used for car washing and other purposes.
R C Plasto has been an industry leader in plastic product fabrication. It offers one of the largest selections of water storage tanks, pipes, PTMT, plumbing solutions, agriculture fittings, bathroom fittings, CPVC, UPVC, etc.