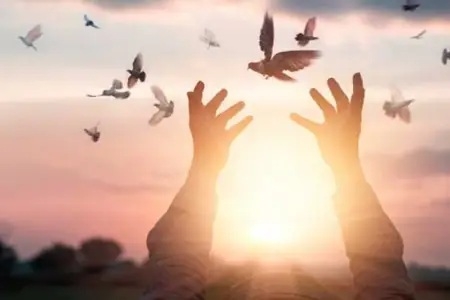 ■ By RITA AGGARWAL (Consulting Psychologist) :
Q. My life is miserable and I remain depressed. I have tried many things but my luck is bad. I was a teacher and have worked all my life. I am a strong woman and have struggled a lot in my life. Things were better and my husband's business was doing well. My life changed after my husband suddenly died due to a heart condition. I am a widow living with my son and daughter in law (DIL). My husband willed the property to my only son, which was not told to me. He has left a small amount for my maintenance and I am allowed to stay in the big house that we own. My troubles started after my husband's death, for a year they were good to me but they started dominating after that. They first cut me off from my grandchildren who were very attached to me. I used to teach them and my DIL was jealous and stopped their entry to my room. Then they stopped me from entering their bedroom and asked me to stick to my room. They stopped my entry to the dining room and started serving food to my room. Slowly I was restricted to my own room and things were being served there. I cannot complain to anyone as he is my only son and if I call the police they might throw me out. I have developed joint pains and need help. I pray and meditate a lot. I don't know what to do? I feel helpless and alone. Can you help me.
Ans. There is a helpline for senior citizens and there is a centre in the Crime branch for senior citizens. The national helpline number for senior citizens is 14567 and you must try that. The first thing to do is to break the silence and to speak out your problems, like you have done by writing to me. You should call the helpline number and seek help. They can explain to your son and DIL the repercussions for ill treatment of the elderly. You must know your rights and live with dignity. You must share your problems with the community too. The community can be of great support and check bad behaviour. Your husband may not have done the best thing to will the property to your son. That's where the power comes to dominate and be aggressive. Try getting back into action by joining a hobby class or an NGO or a group of your interest. That will socially connect you to people and break your isolation. Do not sit and grieve about it, do something. You are strong and competent and capable of setting your life in order. Abba
Q. I am very sad and depressed. I don't want to take any drastic action but I am destroying myself and my health. I am married into a good family and they seemed to be good people earlier. Gradually as the years pass I see their different sides and feel disappointed. Their values, their habits and their dealings with people don't appeal to me. I am a sensitive person and likes goodness in things. When I see crudity I hate it. I have a child now and feel stuck in this marriage. My husband is sometimes decent and sometimes insensitive to my feelings. He is not a bad person, but he is brought up with a culture like that. How should I adjust myself is the question?
Ans. This seems to be a difficult proposition. Values and the culture are important for taking decisions and dealing with the challenges of life. You could try to talk to him about your perspectives and have continuous dialogues with him. Such habits take decades to change but it can happen when another point of view is presented repeatedly. You need to communicate a lot with your husband and he might see some sense in what you are saying. Try and do things differently and enforce certain things. You might need to come out stronger than him. Don't give up easily and don't get depressed. Fight it out continuously. Teach your child good values and your husband might notice the difference. There is no guarantee that things will change but we live in hope and don't give up!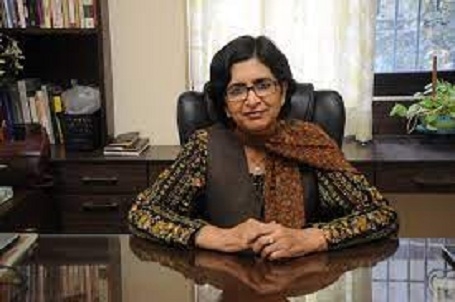 RITA AGGARWAL
Note:
Readers are requested to write short queries in approx 150 to 200 words. Furthermore, do not use abbreviations in career queries to avoid confusion. The columnist can be reached at
[email protected]