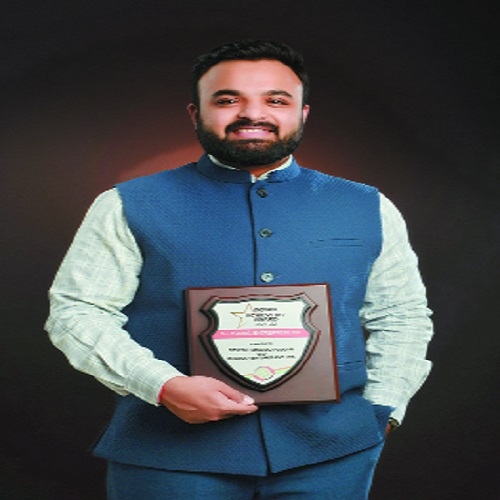 Business Bureau
CITY youth entrepreneur Devesh Hansraj Poddar has been awarded one of the most prestigious awards the 'Indian Achievers Award' for Young Entrepreneur of the year 2021-22 for his outstanding professional achievement and contribution in nation building through his various associations recently.
This recognition has been awarded by The Indian Achievers Forum based in New Delhi accredited by the Government of India who has been recognising talent and achievements in various fields for the past 22 years since
the year 2000.
Devesh Hansraj Poddar has a journey that needs to be told to every youth aspiring to become an entrepreneur. Coming from a renowned Agrawal business family of Nagpur Devesh started off as the youngest Business Partner for the biggest stock broking house in India Motilal Oswal Financial Services Limited at the age of 22.
Since then, he has gone on to lead wearing multiple hats as a founder/co-founder, CEO, independent director and board member for multiple companies in different industries ranging from stock broking and advisory, waste management, alternative fuels like LPG, CNG, petroleum, infrastructure development and venture funding.