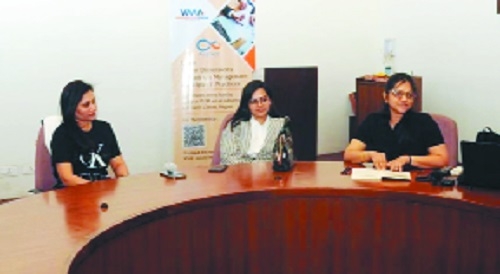 Business Bureau
While addressing the session on 'Building a Startup Model and Intricacies of growth' held here on Sunday, Rakhi Agarwal, Managing Director, Daffodil Engravers India Pvt. Limited and Sneha Joseph Managing Director, Trinity Motors, said that quality, consistency and post purchase service are crucial factors for any business. "If your product or service can guarantee upon these factors in the ever-changing circumstances then only you can perform in competitive market," said the speakers who were speaking at the session organised by the Vidarbha Management Association (VMA).
Mentioning at the outset that success is not achieved by mere pursuit of profit, Rakhi Agarwal said that the present age is the age of service industry. "Therefore, maintaining product quality and service quality is equally important. Focusing on this triad, you can expect loyal customers. So the profit is automatically earned," she said.
Sneha Joseph said that the responsibility of the seller is not after selling the product. "If your product has quality, it will be sold. But if you add service to it, customers will remember you and positive image will built in the minds of customers," she observed.
Vidarbha Management Association is based at
Nagpur and meets every Sunday at 10.30am. VMA is dedicated to imparting learning related to business management and leadership to its members. VMA is a non-profit organisation and is currently in its 17th successful
year of operation.