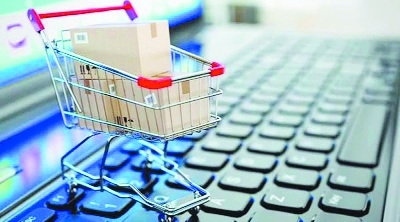 Business Bureau :
WITH the remarks of the Delhi High Court stating that the sale of counterfeit products has become prolific on the internet, the long stand of the Confederation of All India Traders (CAIT) vindicates that the e-commerce portals are being used for sale of counterfeit products, contraband drugs, sale of raw material used in making bombs. This could prove detrimental not only to security of the country but also cause grave injuries to customers by delivering fake products. CAIT has urged Union Commerce Minister Piyush Goyal who is also Consumer Affairs Minister to take immediate action on this critical issue. CAIT has called for a serious in-depth discussion in both Ministries on the order passed by Justice Pratibha Singh of Delhi High Court recently.
CAIT National President B C Bhartia and Secretary General Praveen Khandelwal both alleged that prominent foreign funded e-commerce portals operating in India are not doing necessary KYC of the sellers though they are under obligation to do KYC of each seller before onboarding on their respective platforms.
"Whenever, they are caught in violating the law, rules and policies, they always pass the buck on the seller taking a shelter of Section 79 of the Information Technology Act, stating that they are marketplace and providing technology platform to buyers and sellers, CAIT said. CAIT alleges that this is a blatant lie as the orders on their respective portals reach these portals they have the veto to decide as to whom the order should be diverted for supply. Bhartia and Khandelwal jointly reiterated their demand for setting up of an empowered Regulatory Authority coupled with early roll out of e-commerce policy, e-commerce rules under Consumer Affairs and a fresh Press Note under FDI in e-commerce policy.