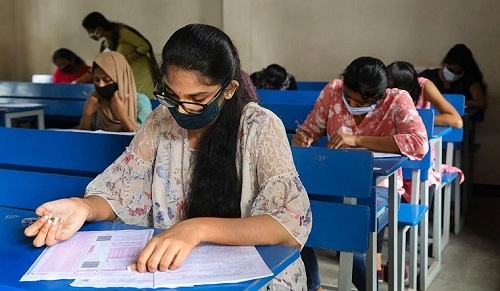 Staff Reporter
Lack of clarity at the level of Ministry of Higher and Technical Education in Maharashtra has put universities in State in trouble as they are not able to take final call on mode of examinations. In Vidarbha, Sant Gadge Baba Amravati University and Gondwana University, Gadchiroli issued notifications for offline examinations, but Rashtrasant Tukadoji Maharaj Nagpur University (RTMNU) has not taken any decision on it so far. RTMNU will finalise the issue in the meeting of Board of Examinations and Evaluation (BoEE).
This year in March, Minister Uday Samant had asked universities to take their own decisions regarding mode of examinations. Accordingly, Mumbai University had conducted almost 80% examinations on-line. Pune University, too, had conducted its most of the examinations on-line except engineering, pharmacy and some others. RTMNU too decided to hold examinations in a blended mode. Meanwhile in April, Samant changed its stand and told universities to have examinations in offline mode only. He wanted the examinations in offline mode to be conducted in a traditional manner (those used to held before coronavirus pandemic). In fact he specified the period for holding examinations--from June 1 and June 30.
RTMNU had to postpone the examinations. North Maharashtra University, Jalgaon expressed its inability to hold examinations in offline mode in traditional way, so decided to go offline but with Multiple Choice Questions (MCQ).
Dr Subhash Chaudhari, Vice-Chancellor, RTMNU told 'The Hitavada', "Students organisations are demanding online mode. We had declared time table of blended mode examinations to be conducted in April. I am of the opinion that examinations should be conducted offline as it has long term benefits to students."
"Offline examinations should not have delayed so long. The delay is causing problem. If we conduct examinations in June and July now, the results would be out in August and September. In that case our students would stay behind their counterparts in other universities. The next admission process would not wait for the results to be declared by our university. Results of online examinations could come earlier," felt Dr Chaudhari.
RTMNU may hold its BoEE meet by May 18 and then take final decision on the mode of examination.