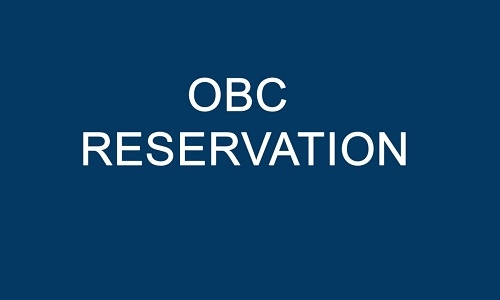 Staff Reporter
A dedicated Commission set up by Maharashtra Government to study requirement of reservations for OBCs and other groups in local self-government bodies is going to visit Vidarbha Region on May 28. The Commission is entrusted work to record opinion of citizens as to requirement of reservations for OBCs, VT, NT as directed by Supreme Court. During the visit, the Members of the Commission would accept submission of documents by various organisation batting for reservations for OBCs in Gram Panchayats, Zilla Parishad and Municipal Corporations.
The Commission would be visiting Amravati where they would hold sitting at Divisional Commisisonerate from 9.30 to 11.30 am. Thereafter from 4.30 to 6.30 pm the Commission's Members would meet representatives of various groups at Nagpur's Divisional Commissionerate.
A release by Pankaj Kumar, IAS, and Member Secretary, Dedicated Commission, has appealed citizens and social groups wishing to submit their documents to register their names by May 27 at Divisional Commissionerate.
Supreme Court had directed State Government to go for three test to determine backwardness of OBCs for justifying political reservation. The Dedicated Commission is undertaking a State wide tour
starting with Pune Divisional Commissionerate on May 21. Thereafter on May 22 they will be visiting Aurangabad Division and later evening Nashik Divisional Commissionerate. On May 25 the members of Commission will be visiting Konkan Bhawan.