With 1,000% rise in earnings, CR Ngp Divn sets new record on ticket checking front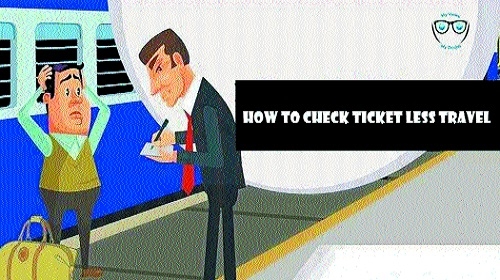 By Sagar Mohod
In a commendable job, Central Railway's Nagpur Division recorded more than 1,000 per cent rise in earnings from ticket checking after overcoming disruption in rail services post Covid-19 pandemic. As division intensified the drive to rein in rein ticketless travellers, the cases one can say have virtually rocketed, as the increase accounts for 1,124.60 per cent rise. The performance is commendable as all the trains are not yet back on tracks. Inspite of that ticket checking head provided maximum revenue to division that also helped to tide over difficult time.
Also the massive rise in cases done by ticket checkers is an indicative to lack of awareness among travellers on need to have valid travel ticket and many still prefer to board the trains hoping to escape the net.
During the Covid-19 outbreak, for Railways the period emerged as major challenge as passenger services were suspended across nation and ticket checkers were suddenly without any work. For three months at length in year 2020, long distance Mail/Express trains were parked across the country as nation grappled with consequences of first wave of pandemic. Though that time some of the TCs was redeployed on other light job to help administration with work on other field, like marketing, parcel depots that were functioning 24x7 and at vaccination centers.
As economy limped back to normalcy, the next year onwards, from 2021 onwards, Railways took baby steps to restore the services. As COVID-19 cases went down and confidence was low, so the staff was
back on work station 'policing' the train to tame the travellers travelling with ticket was resumed. In reserved coaches, special attention was paid to trains on
North-South and South-North axis where maximum violations continue to be detected even today.
As these trains criss-cross through Nagpur Division, the Ticket Checking teams were ready to play out their role. Working under guidance of Sr. Divisional Commercial Manager (Sr. DCM) Krishnath Patil, Assistant Commercial Manager (ACM) H K Behera led the ticket checkers to post one of the strongest performance, surpassing all of previous records. Explaining the strategy, the ticket checkers said they concentrated on those travelling without ticket, those with irregular ticket (it means travelling in upgraded class while paying fare for lower class and then comes the category of unbooked luggage, wherein travellers were booked for carrying more than prescribed luggage..
In 2020-21, the pre-covid and just after gradual resumption of services the division reported 47258 cases of travelling without ticket that fetched revenue of Rs. 2,94,16,754. As to irregular ticket the number of cases recorded were 220 with earnings of Rs. 1,37,485 and in unbooked luggage category only 228 cases were done and fine of Rs. 1,34,035.
Coming over to post pandemic wherein travelling season is back to jam packed coaches, the ticket checkers are on the move again to ensure genuine ticket holders are not put to inconvenience. With task already well known, the ticket checking campaign again gained steam and in 2021-22 about 5,34,404 cases were done to provide earnings of Rs 35,45,95,850 in ticketless travel head. Under Irregular Ticket heads about 1473 cases were done to earn sum of Rs. 7,07,965 while in unbooked luggage about 625 cases leading to fine of Rs. 19,958.
A comparison between the two years shows that while cases rose by 1124.60 per cent the corresponding earnings are on upper side by 1097.46 per cent.
Said ACM Behera, the division continuously lays stress on awareness among travellers to have valid ticket during travel but still as cases number indicate people refused to learn lesson.
Ticket checking is continuous exercise and some time ambush checks are also held on pre-determined trains. Also Magistrate checks are also conducted from time to time wherein at time
ticketless travellers have faced jail. During the time of Covid-19 and just after when some trains were started, ticket checking was at all time low as travellers response was tepid in initial days.