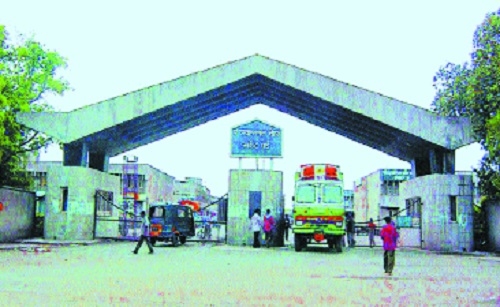 Business Bureau
As the State Government is all set to collect increased supervision fees on selling price of the agriculture produce from June 1, adtiyas, grain merchants and others in the Agriculture Produce Marketing Committee's (APMC) Kalamna market yard are opposing the move. The Government has hiked the supervision fees from 5 paise to 10 paise.
Secretary of the Nagpur Wholesale Grains and Seeds Merchants Association Pratap Motwani said the Government had assured the adtiyas and grain merchants to bring down the existing mandi cess. "But contrary to their assuarance, the State Government has put an additional burden on all of us. It will negatively affect the trade in the market yard which is already suffering becuase of the recent lockdowns," he said.
In the meanwhile, Director of APMC Nagpur - Prakash Wadhwani told The Hitavada that the APMC is exploring opportunities to give respite to the dealers and grain merchants. "We are planning to bring down mandi cess by 5 paise so that there will be no additional burden on sellers and buyers," he added.
As of now the APMC is collecting Re 1 as a cess. "If we make it 95 paise in place of Re 1, we can adjust the hike 5 paise and there will be no additional burden on the sellers and buyers," he said.
The APMC will take up the matter of cut in mendi cess in its upcoming meeting, Wadhwani said.