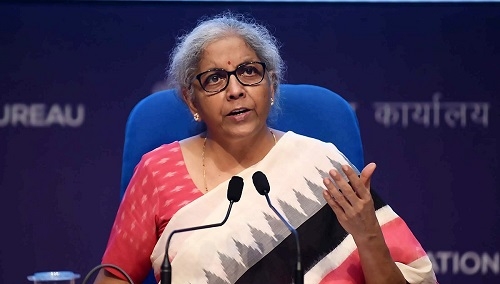 MUMBAI,
FINANCE Minister Nirmala Sitharaman has said the recent interest rate hike by the Reserve Bank was not surprising for her but the timing was, asserting that the rising cost of funds will not impact the Government's planned infrastructure investments.
For the first time since August 2018, RBI had on May 4 delivered a blunt 40 basis points increase in key repo rate to 4.40 per cent, and also hiked the cash reserve ratio by 50 basis points to 4.5 per cent after an unscheduled meeting of the rate setting panel, citing increased inflation pressures following the Ukraine war and the resultant spike in crude oil
prices.
Retail inflation printed at 6.9 per cent in March and the April reading is forecast to top 7.7 per cent.
"The timing of RBI's
rate hike came as a surprise but not the action itself as people thought it should have been done anyway….It came as a surprise because it's between the two MPCs (monetary policy committee) meetings. But the US Fed had been saying it all the while," Nirmala Sitharaman said.