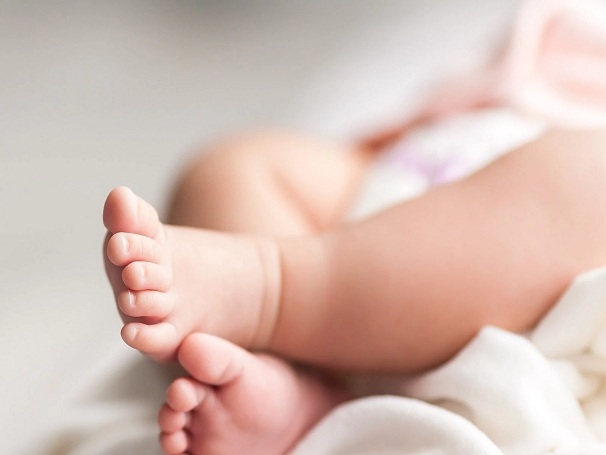 Staff Reporter :
A woman and seven others were arrested by Anti-Human Trafficking Unit of Nagpur police on Tuesday for allegedly trying to sell her five-day-old girl for Rs three lakh, police said. The accused have been identified as Hivanka alias Varsha Fattulal Meshram (52), a resident of Lashkaribagh, Ratna Dharmendra Bhaladre (33), a resident of Zade Chowk, Bastarwadi; Vipin Siddharth Uke (34), a resident of Kohle Layout, Khargaon Road; Seema Tulsidas Pitroda (48), a resident of Minimata Nagar, Bansi Nagar; Amol alias Jyotipal Siddharth Rangari (33), a resident of Bhandewadi; Mangla Mohan Tambe (53), a resident of Lashkaribagh, Kashmere Gali; Cinderella alias Neha Mohan Singh Sehgal alias Cinderella Mukul Wasnik (21), a resident of Kashmiri Lane, Pachpaoali; Mukul Suresh Wasnik (23), a resident of Borkar Layout, Nirmal Colony; and Dr. Kalyani David Thomas (48), a resident of Hiwri Nagar. A police official said that Cinderella and Mukul had a love marriage last year.
The woman became pregnant but she did not want to become a mother at a young age. She then contacted Dr. Kalyani who told her that it would be difficult to abort the child as she was a pregnent of five months. The doctor allegedly suggested Cindrella give the child to someone. A total of eight persons joined the plan and they finally decided to earn the money by selling the child. Meanwhile, Police Inspector Nanda Mangate of the Anti-Human Trafficking Unit received a tip-off about the plan. She laid a trap and roped in social workers who pretended themselves as customers before the accused. The deal was fixed for Rs three lakhs.. The fake customers asked the accused to come near the District Collectorate. Hivanka Meshram reached there with the 5-day-old girl on Monday afternoon.
As soon as she accepted the money, the police caught her. Except the parents and the doctor, other accused were also arrested by the police from the spot. During interrogation, the accused revealed names of the girl's parents and Dr Kalyani. They were also arrested by the police. The accused were handed over to Sadar police. An offence under Sections 370 (4) and 34 of Indian Penal Code read with Sections 75 and 81 e Juvenile Justice (Care and Protection of Children) Act was registered against the accused. The court remanded the accused to the police till June 7. Under the guidance of DCP Detection Chinmay Pandit and ACP Roshan Pandit, the arrest was made by Police Inspector Nanda Mangate, PI Lalita Todase, API Gajanan Chambare and staff including Rajendra Atkle, Dnyaneshwar Dhoke, Manish Paraye, Sunil Wakde, Sudhir Tiwari, Sharif Sheikh, Manish Ramteke, Chetan Gedam, Aarti Chavan, Prabha Khanjode, Shubhangi Datir, Pallavi Wanjari, Pratima Meshram and Varsha Hatwar.